KBDfans Odin R3 Mechanical Keyboard Kit
Are you getting sick of the tiny layouts? Let's meet the Odin!
The design is inspired by the Stora Hammars 1 stone which depicts the Valknut, Odin's cult symbol.
Speaking of Odin, he is the All-Father. He is associated with that is good (wisdom, healing, royalty, knowledge, battle, victory, poetry, a husband to the Goddess Frigg) and the bad (death, the gallows, war, frenzy).
Odin represents the ALL, the EVERYTHING, which is what KBDfans wants to project in a keyboard with a 100% layout.

The pre order cases will ship in one month after order placed (2023-10-28)

Start shipping on June 2023 (2023-06-02)

Sale date: May 10th, 2023

The R1 prototype is in production now (2023-04-24)
Case: Top aluminum, bottom aluminum

Case color: Dark Blue, Dark Purple, E-white, Black, Silver

Wired version PCB: Hot-swap version, Flex cut, without RGB effect, only RGB for Badge, 1.2mm thickness (

Notes: Supports VIA and VIAL. It is recommended to use VIA as VIAL's firmware is not official)

Plate: Polycarbonate (non-flex cut)

Structure: Leaf spring mount; 100% layout

Interface: USB-C

USB-Port Protector: Aluminum

Translucent badge: Acrylic sandblasting with RGB diffuser

Foams: Case foam, PCB foam, Switch pad (poron material)

Weight Bar: PVD Alu mirrored silver

Rubber feet: Round rubber feet

Typing angle: 7°

Weight: ~1.80kg (with alu weight bar)


            ~ 2.06kg (after built)

Designer: KBDfans Wei
Optional accessories
Aluminum case x1

Aluminum weight bar x1

Aluminum USB port protector x1

Acrylic sandblasting badge x 1

PCB x1

Polycarbonate plate x1

Case foam x1

PCB foam x1

Switch Pad x1 set

Stabilizer Shims x1 set

Silicone socks x1 set

Screws x1 set

Rubber feet x1 set
The pre-order case is expected to be shipped in December, 2023 (2023-10-28)
The Stabilizers kit and the Type-C Cable are not included in Odin R3 ( please choose 104 kit separately, and Odin R3 does not support Plate mounted stabilizers)

The wooden wrist rest/Badge/Weight bar/Plate of Odin R3 are compatible with Odin V2

The PCB(daughterboard)/Foams of Odin R3 are not compatible with Odin V2

The Badge/Weight bar/Plate/Foams/PCB of Odin R3/V2 are not compatible with Odin V1
About the case:
1. Keyboard case - If you see any resemblance of marks or foreign material under 2 mm (tool marks, stain, dent, sand mark, scratch, etc.), you're not eligible for Return & Refund.
2. Brass weight - If you see any resemblance of marks or foreign material under 2 mm (tool marks, stain, dent, sand mark, scratch, etc.), you're not eligible for Return & Refund.
3. Case interior - Based on the production method of anodizing and spraying, the product can lead to some smearing at the surface level, and you'll see some hook marks within the case. Also, the spraying process can not guarantee that the color will look 100% the same on the internal case corners. The color off on the interior case and the interior corners are not eligible for Return & Refund.
4. The PVD laser weight and badge have random colors due to the process. Each color will not be exactly the same, there will be different color variations!
Attention:
-Make sure to QC your keyboard case and weight before building it. For any issues besides the three above, please get in touch with our customer support agents to get help.
-For anything built is not eligible for Return & Refund.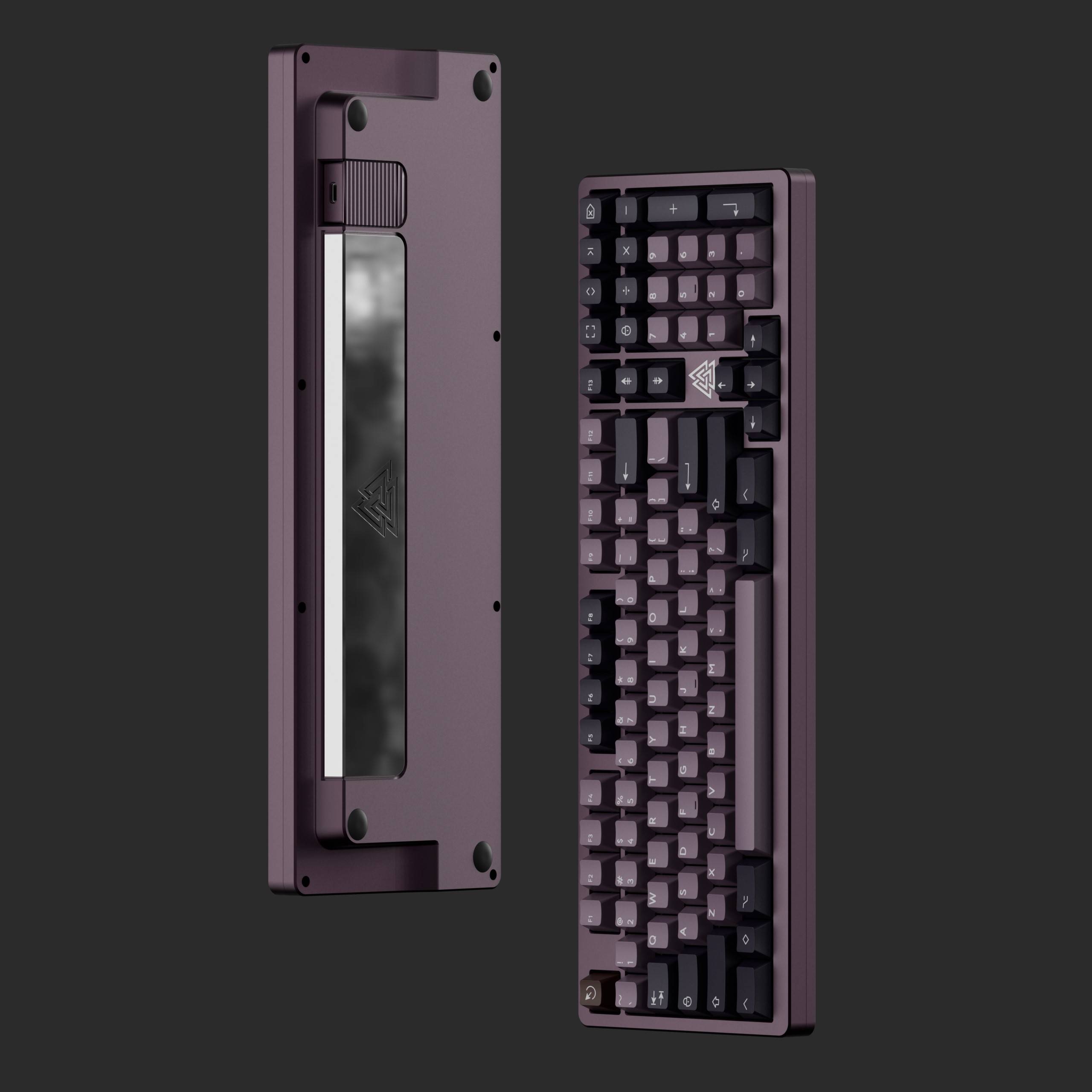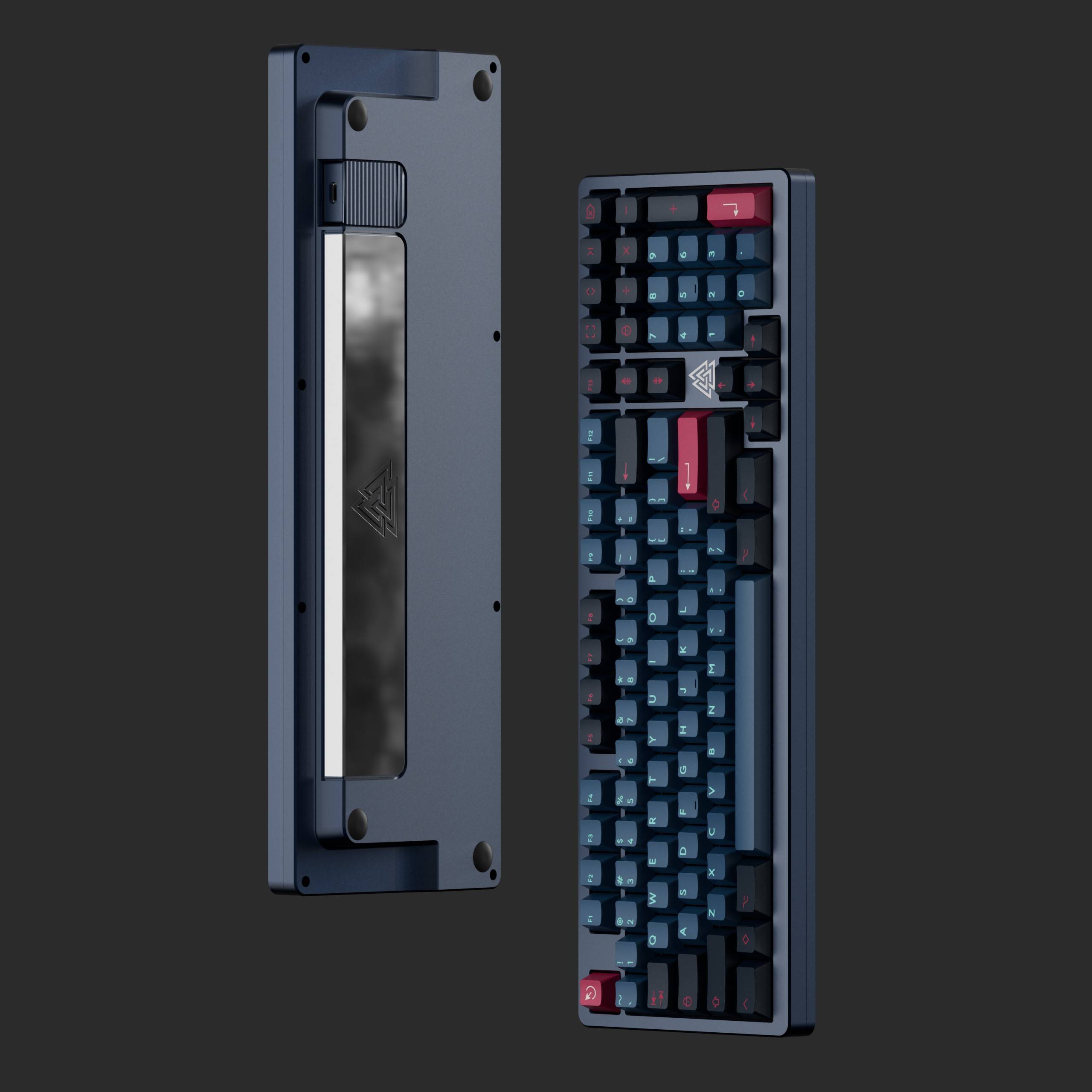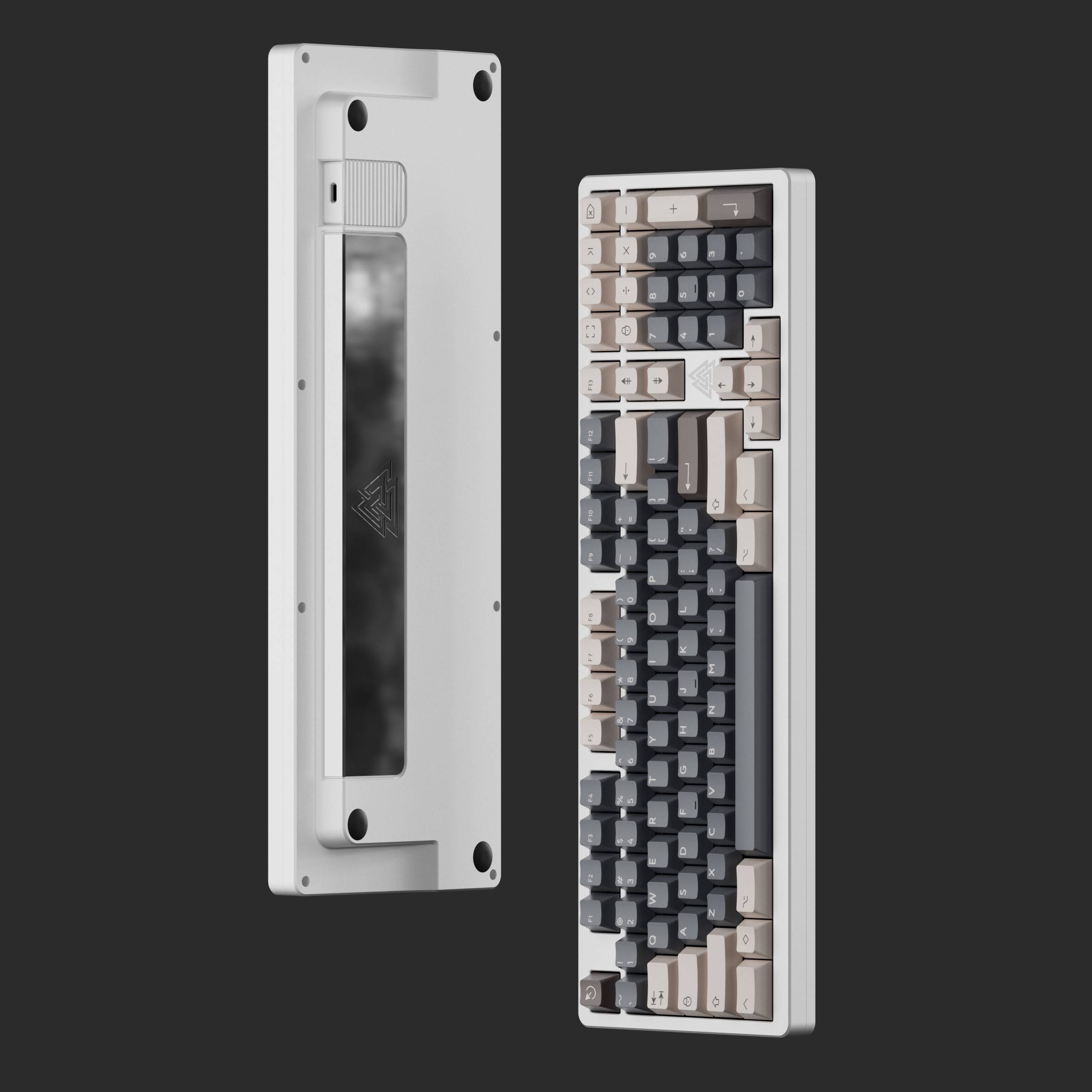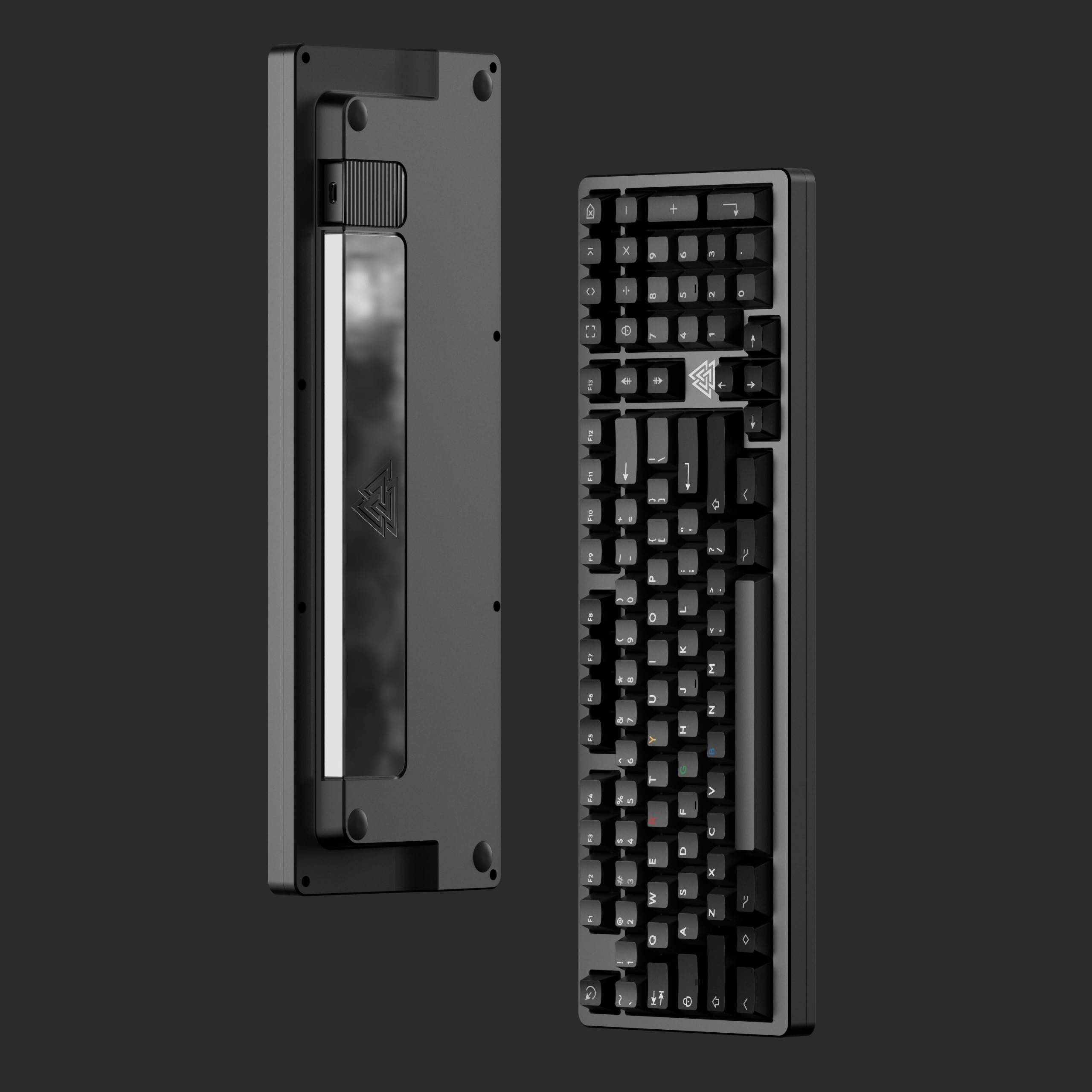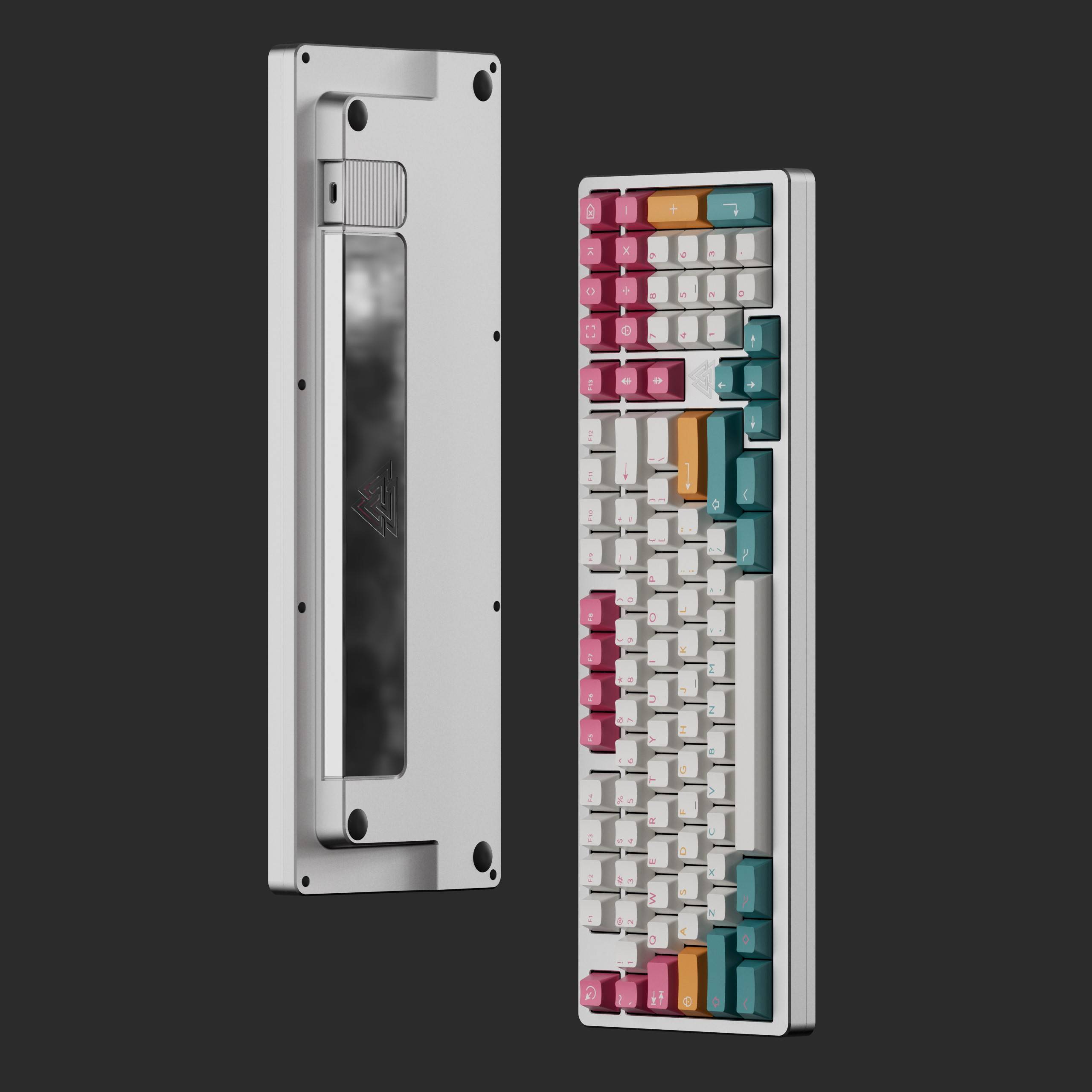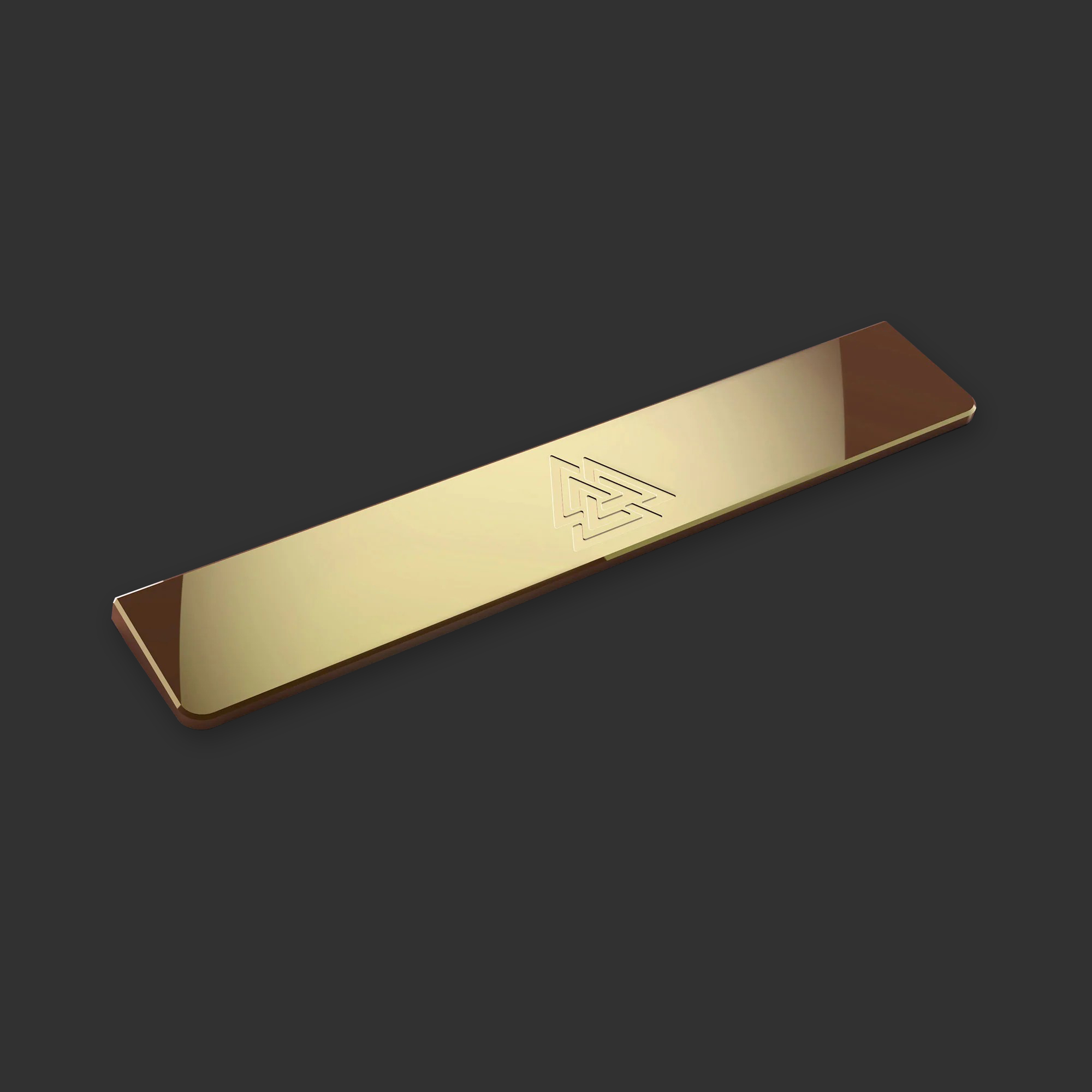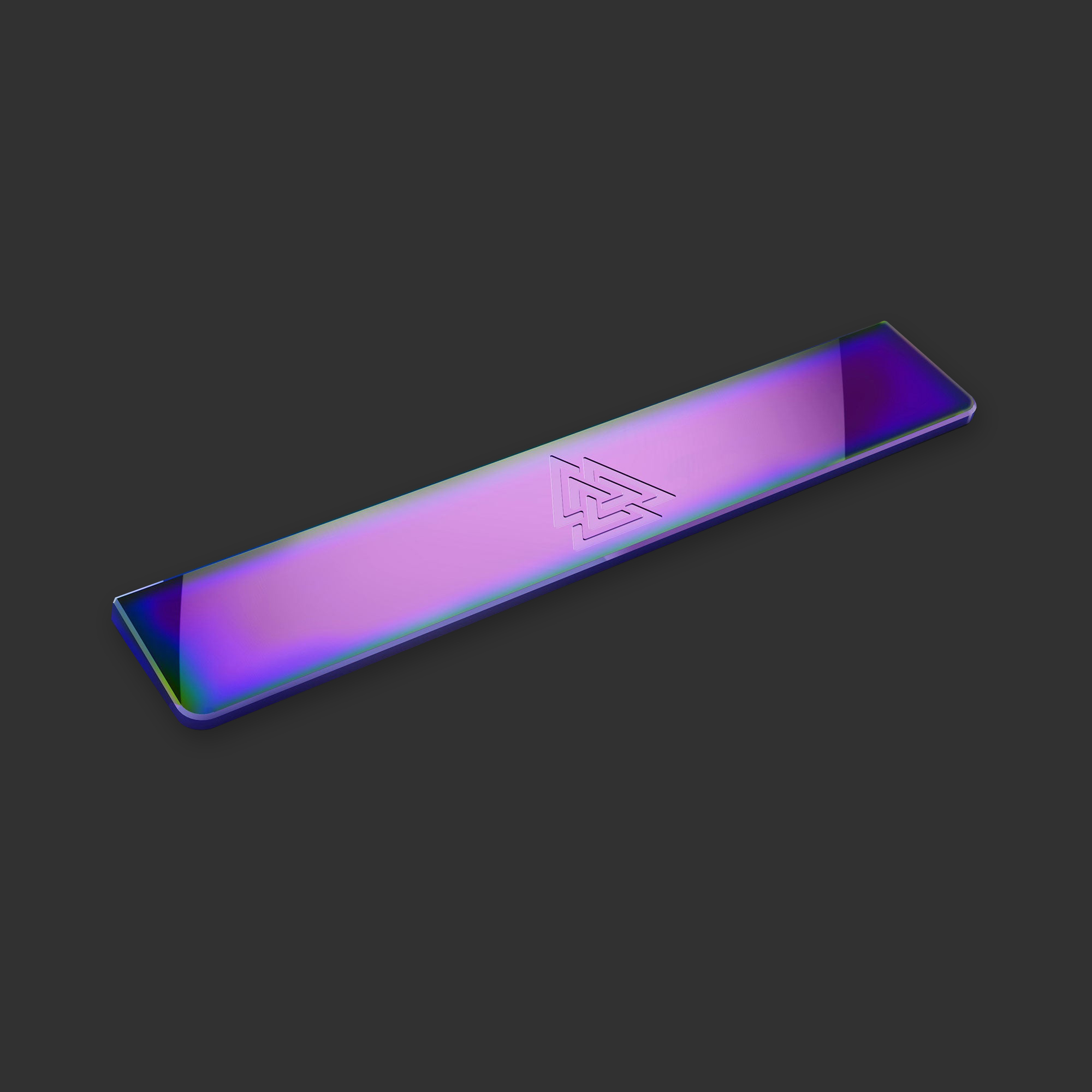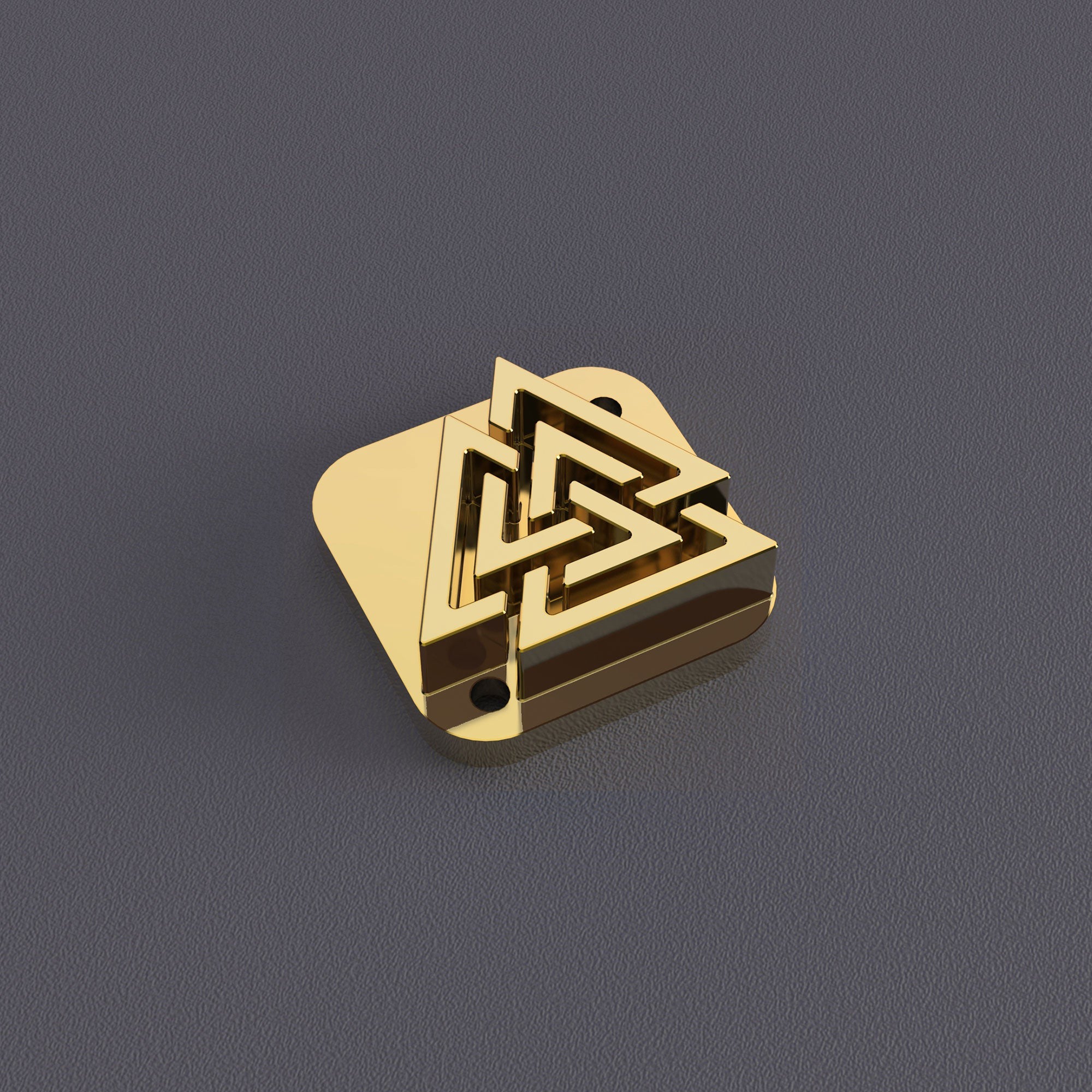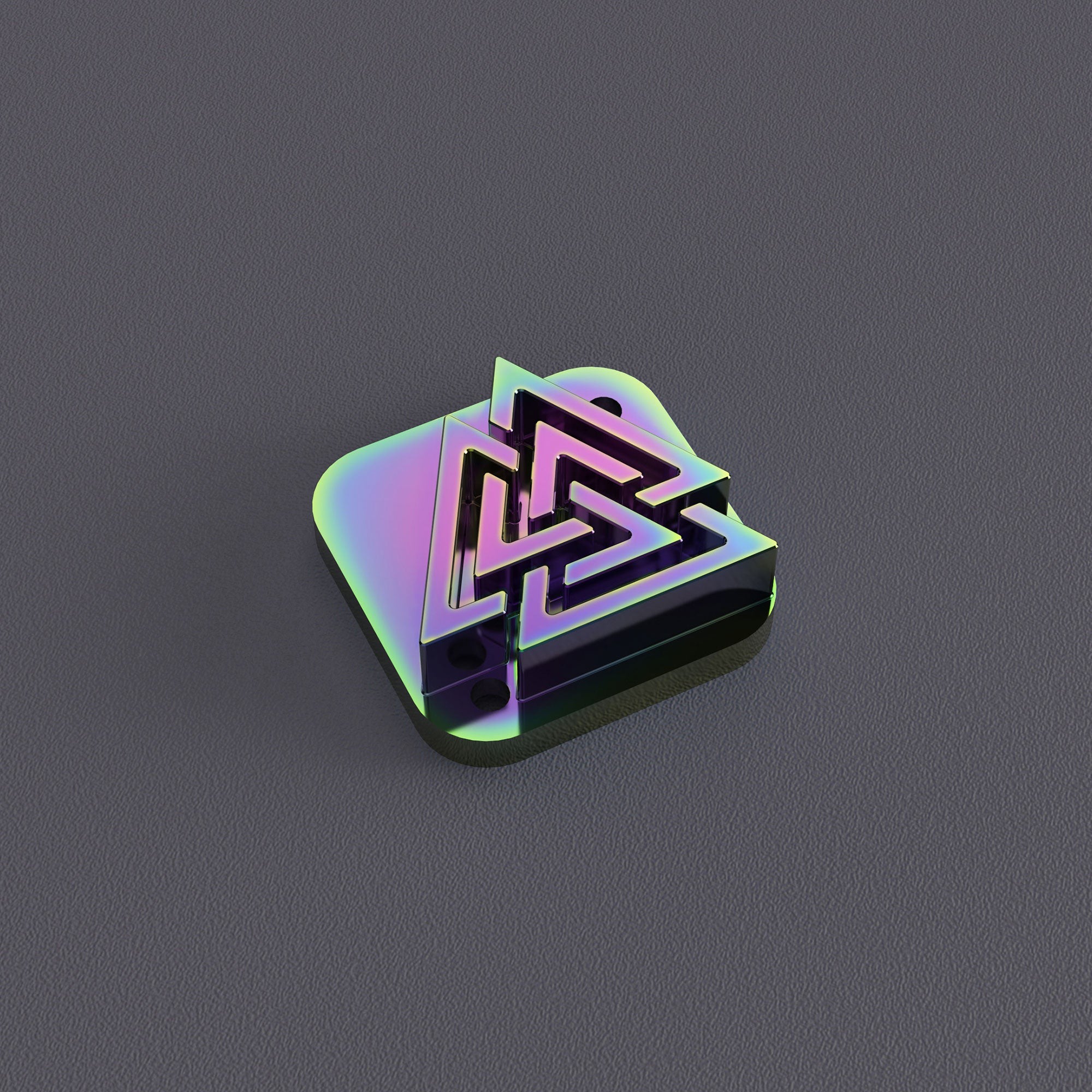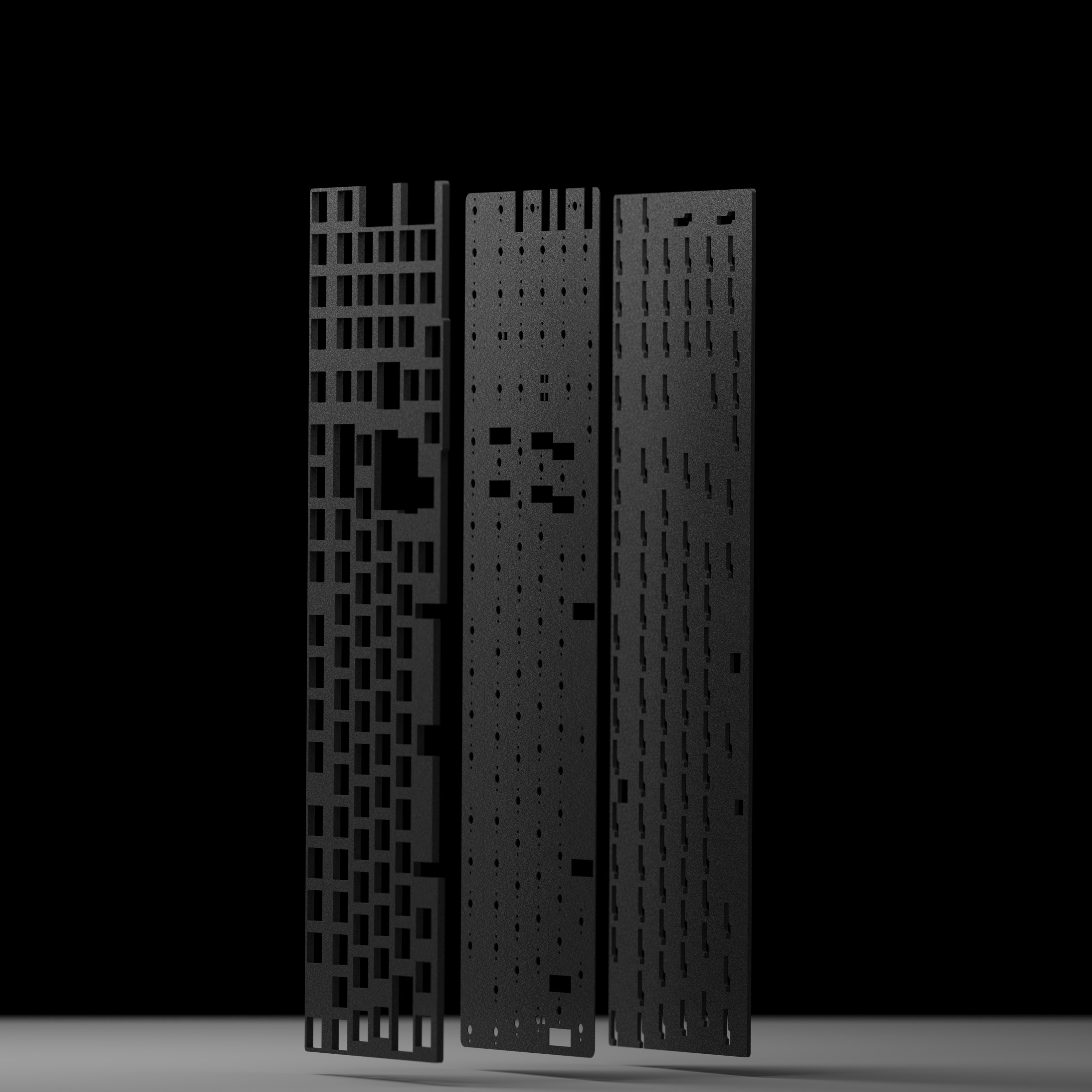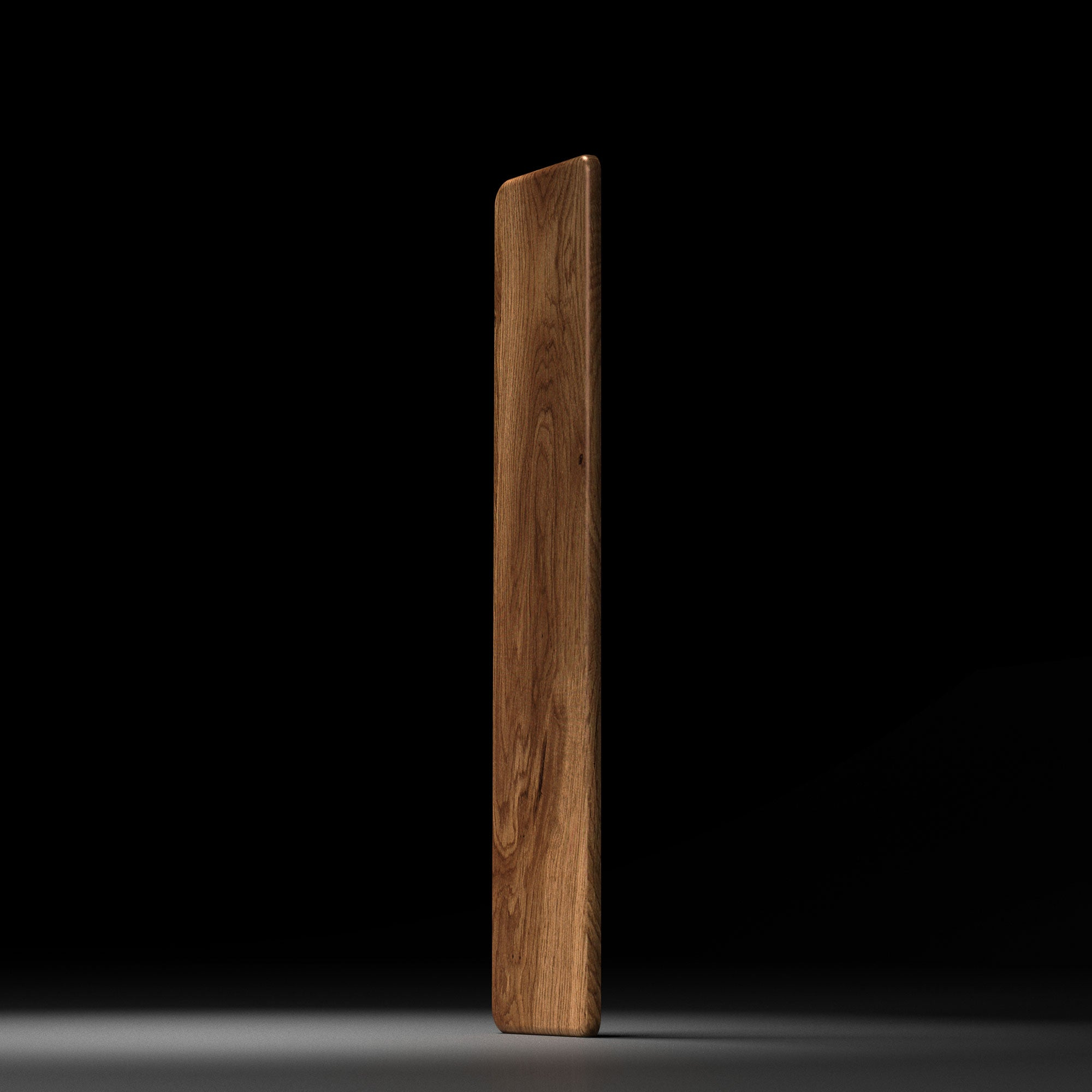 Compared to the traditional square-corner design, the Odin features a R-corner at the back to give the board a softer and more streamlined profile. The R-corner was also incorporated for your comfort and ergonomics as it makes room for you to slip your fingers underneath for easier moving of the board to so you can get the best typing experience.

To let the board stand out amongst the rest, Odin's Valknut is featured prominently on the front of the board with the RGB logo and in the engraving on the back weight.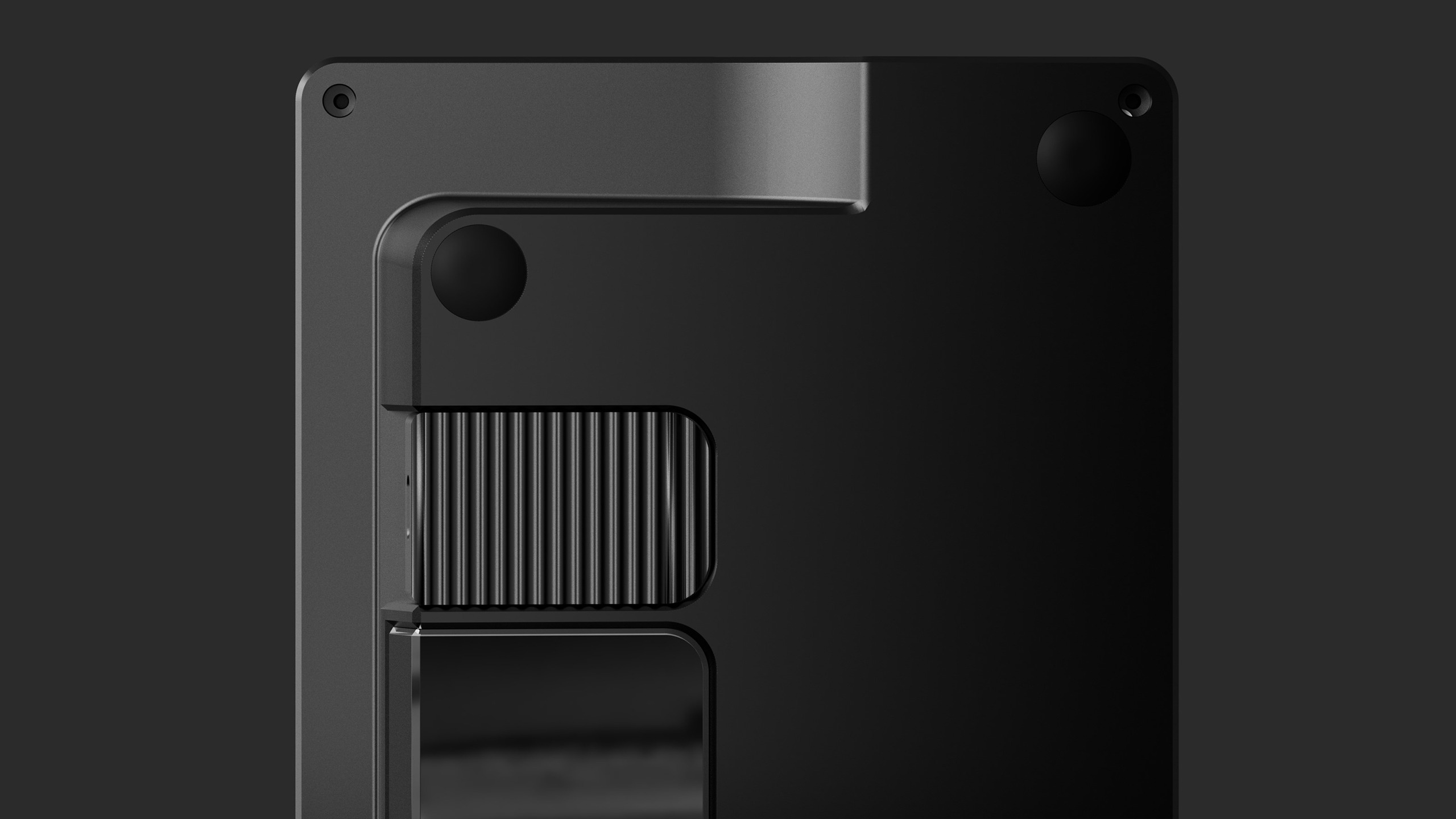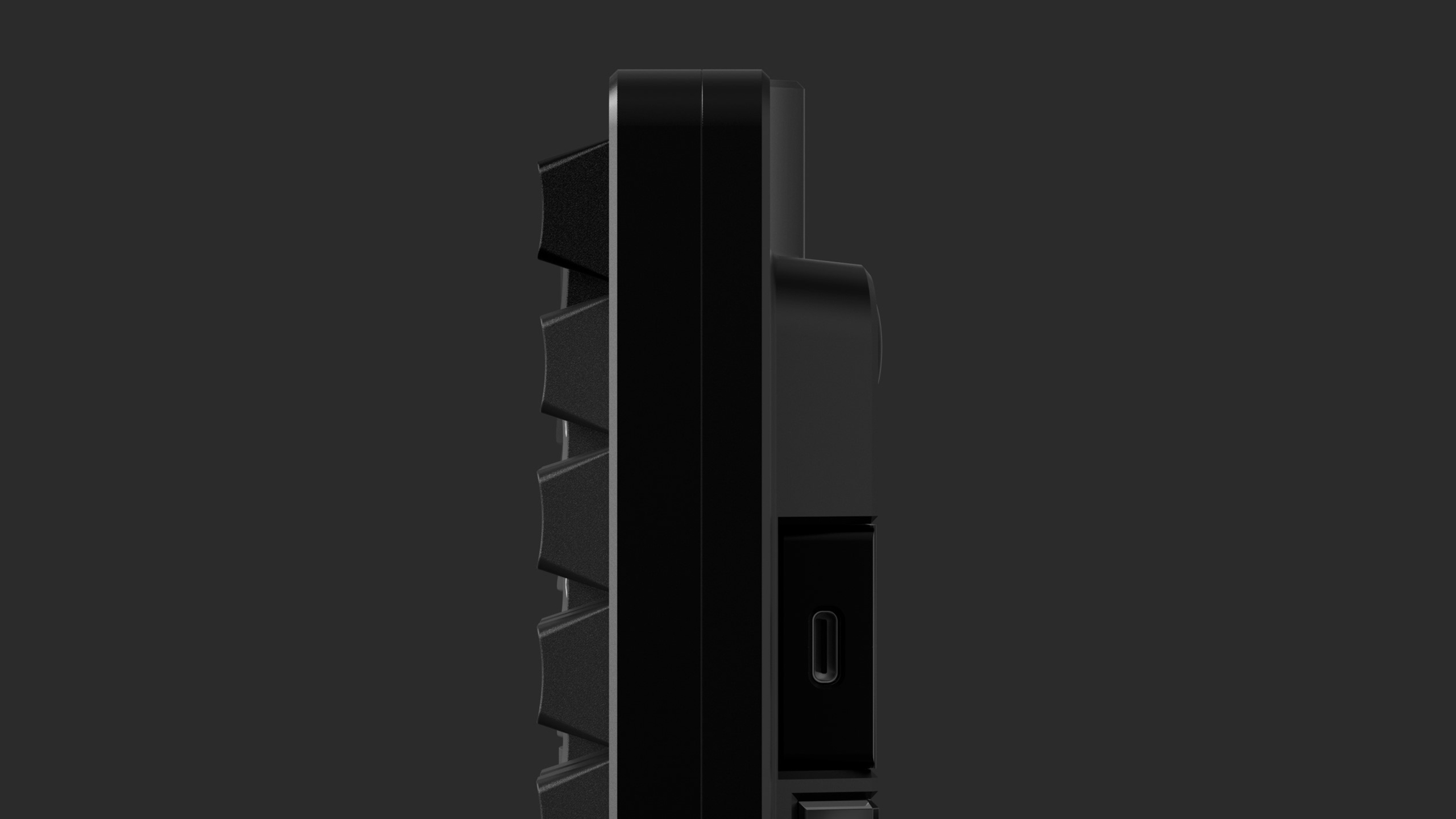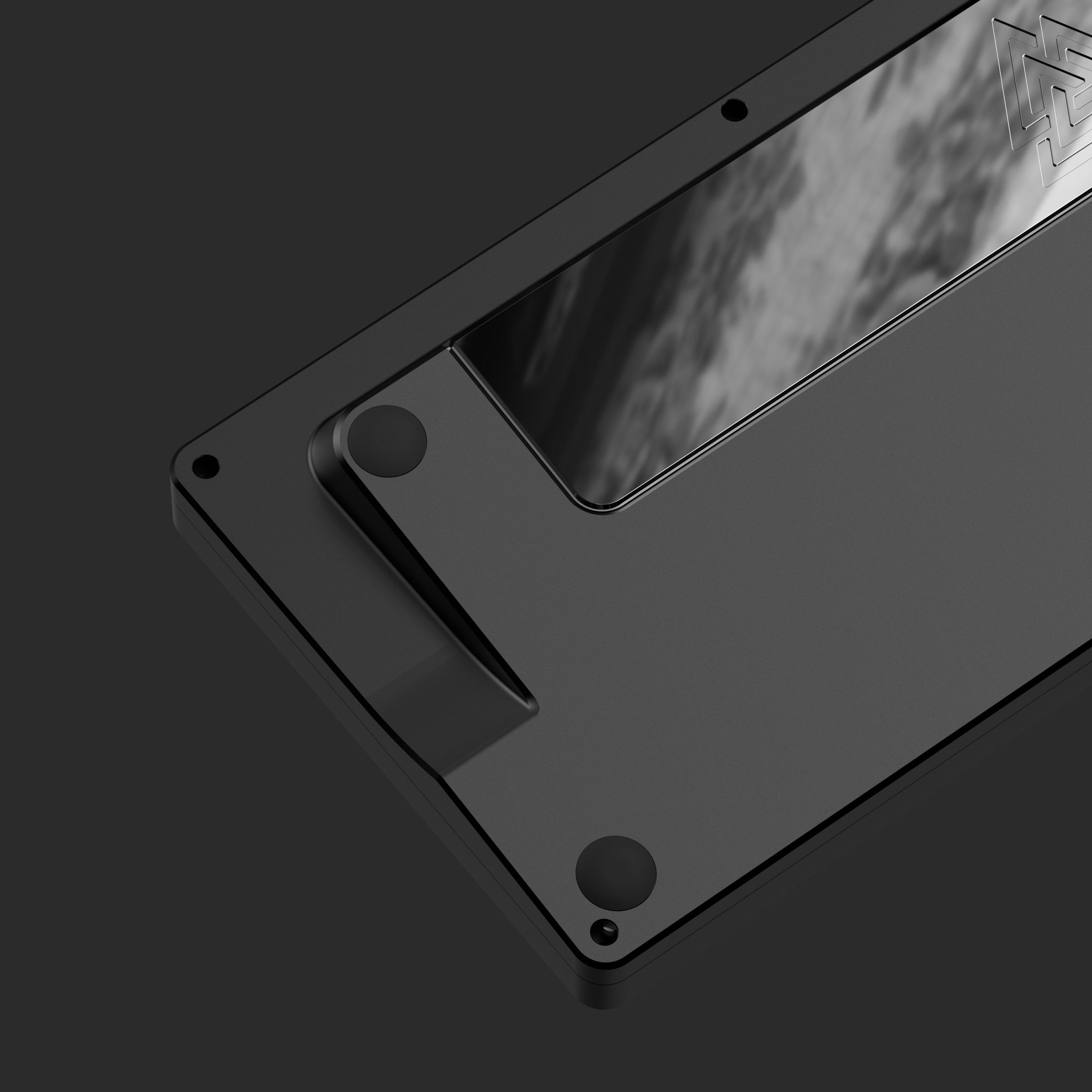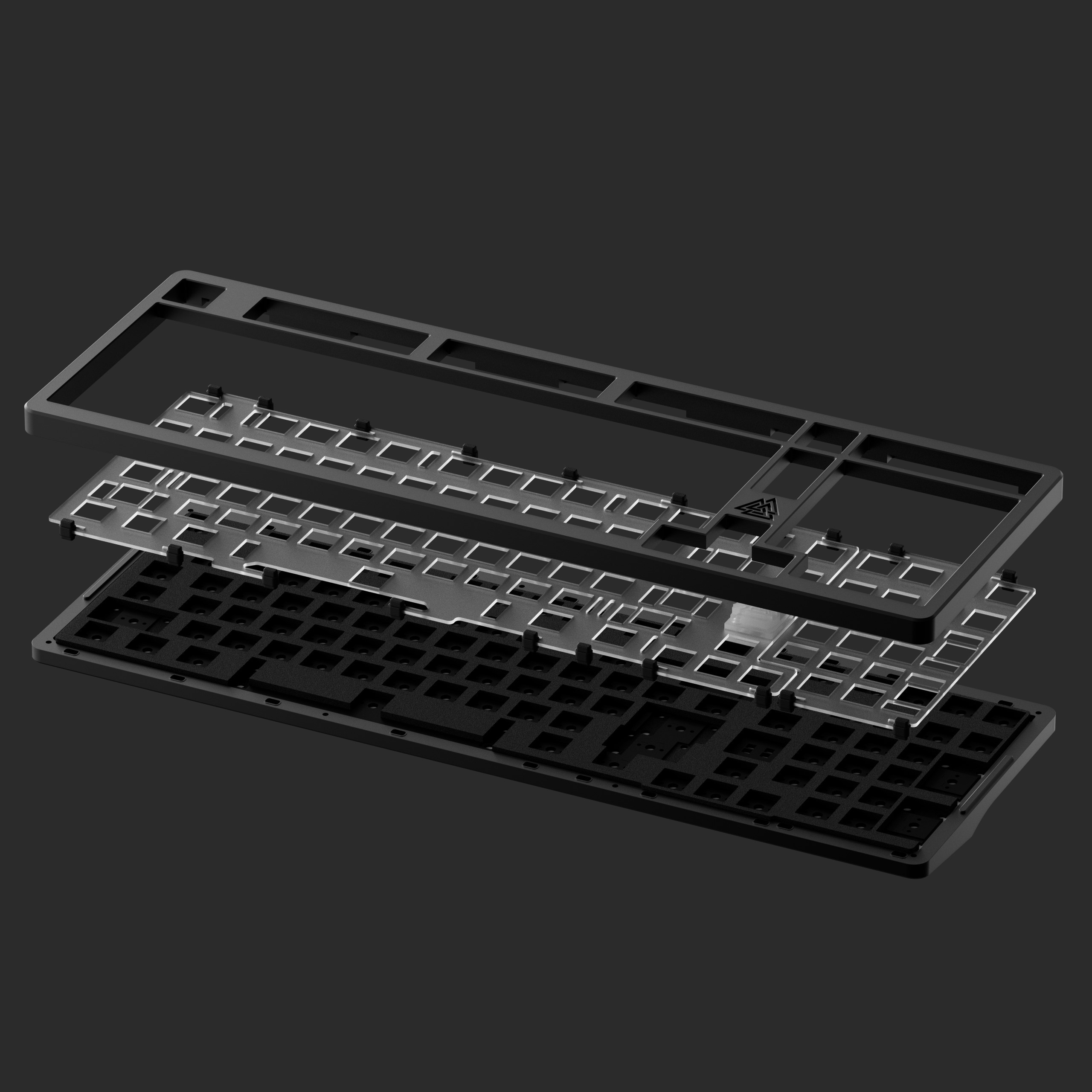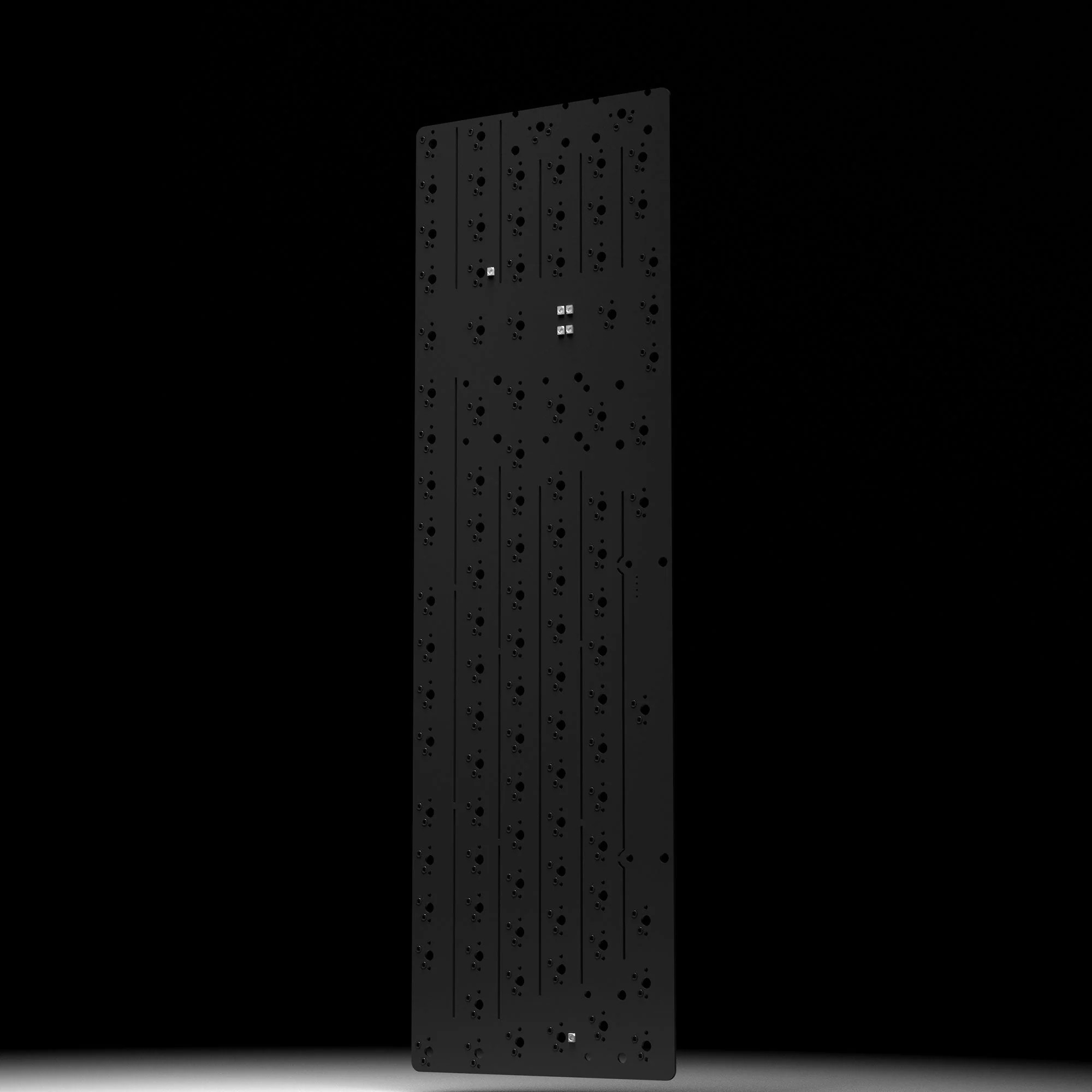 USB-C interface
1.2mm thickness flex cut
RGB illumination for Badge
Caps lock and Numpad lock LED indicators on the top only
Supports N-key non-backlash
Can configure keyboard with the online VIA tool
There is also an optional of 1.6mm thickness Non-Flex cut Hot-swap PCB.
Achieve a bouncy typing experience with the Leaf Spring Mount and the flex-cut PCB.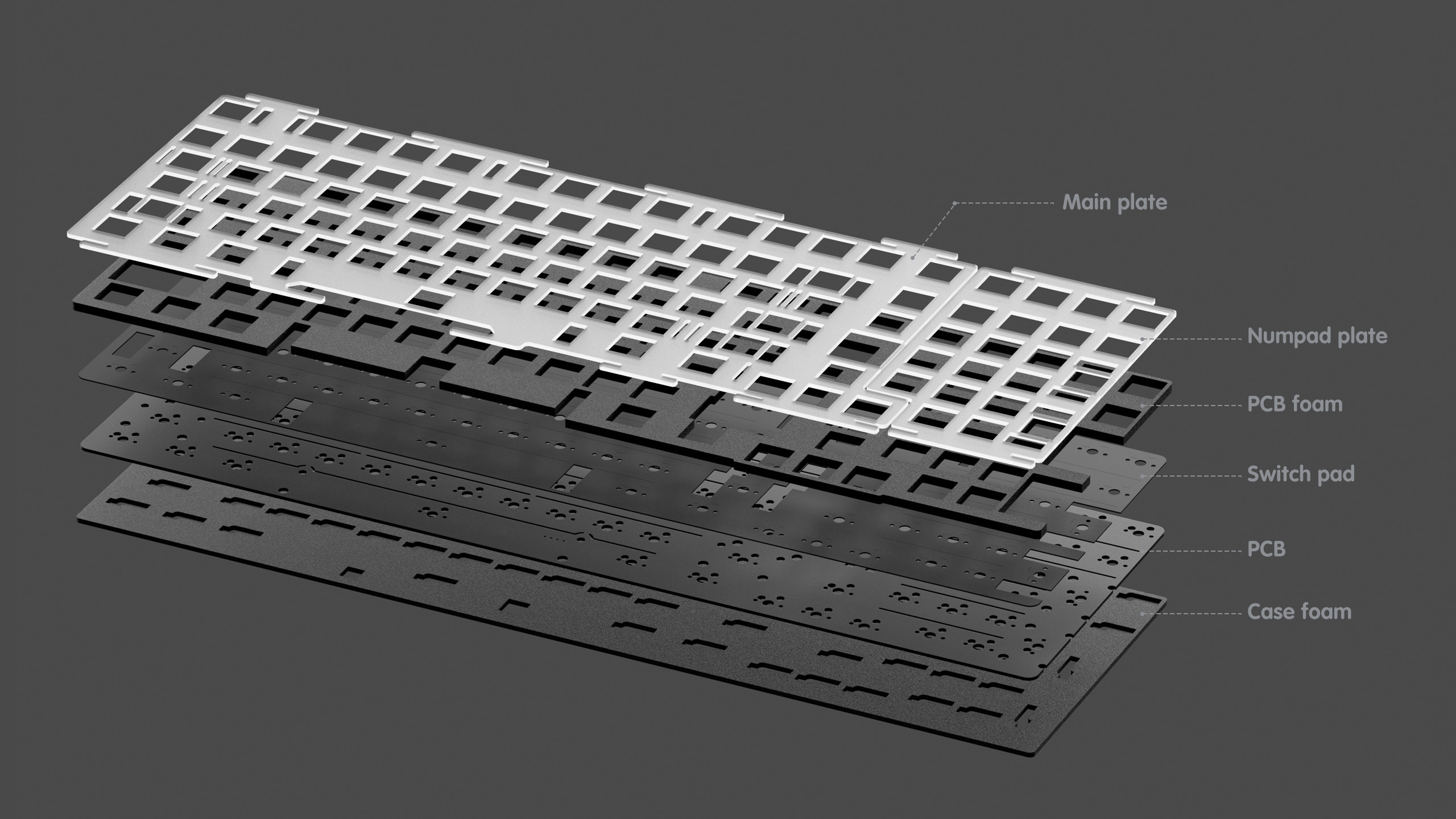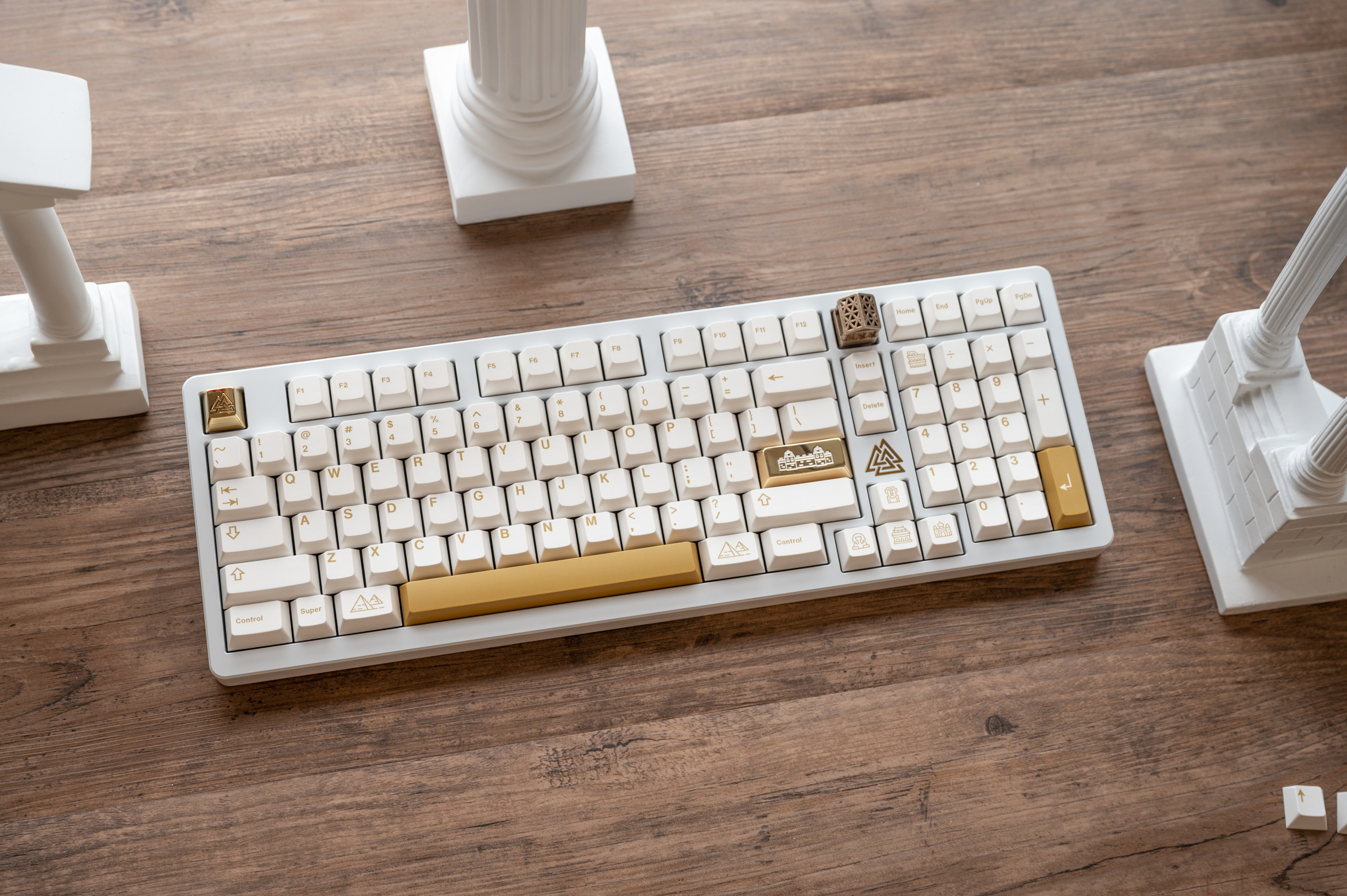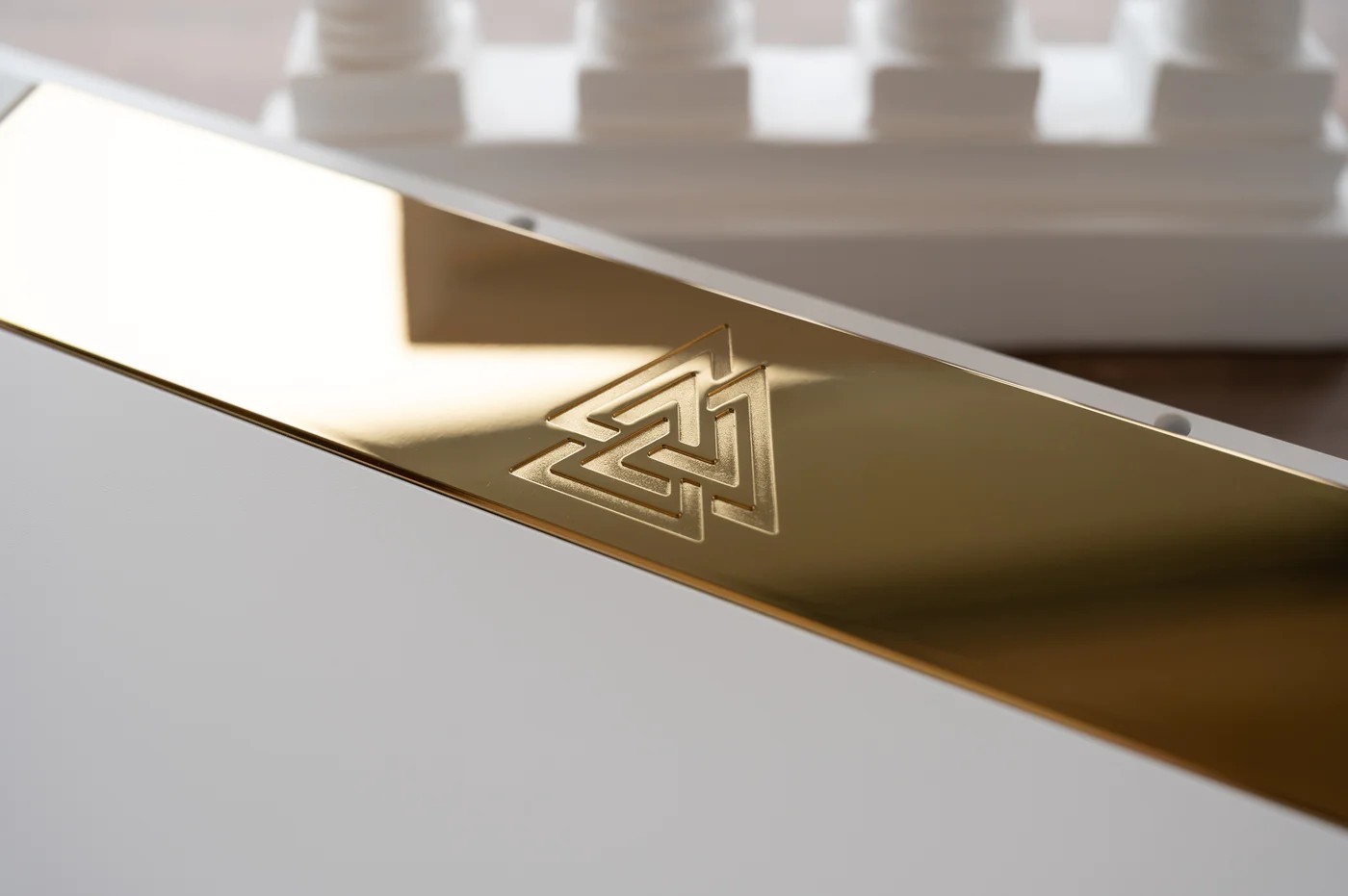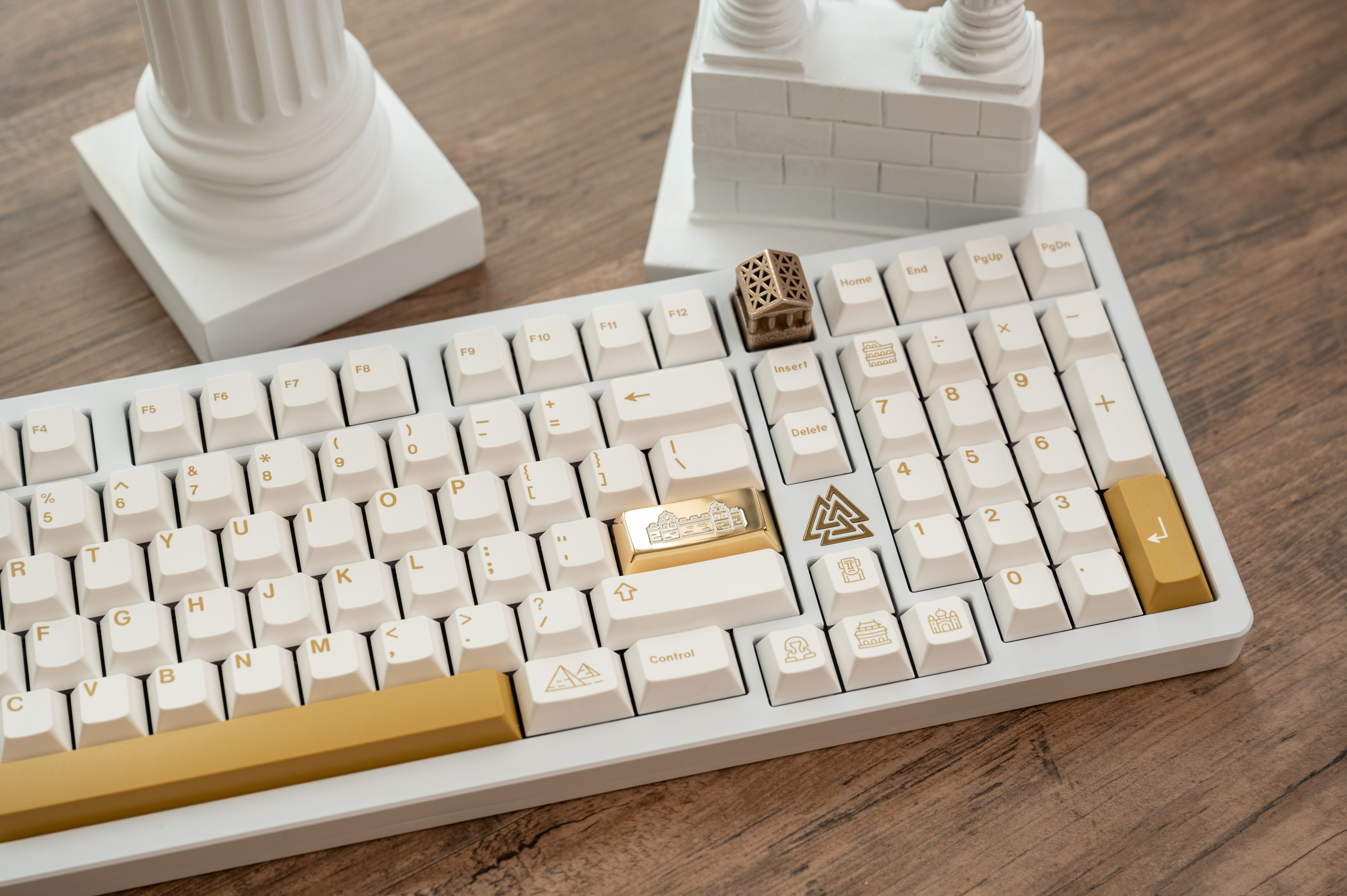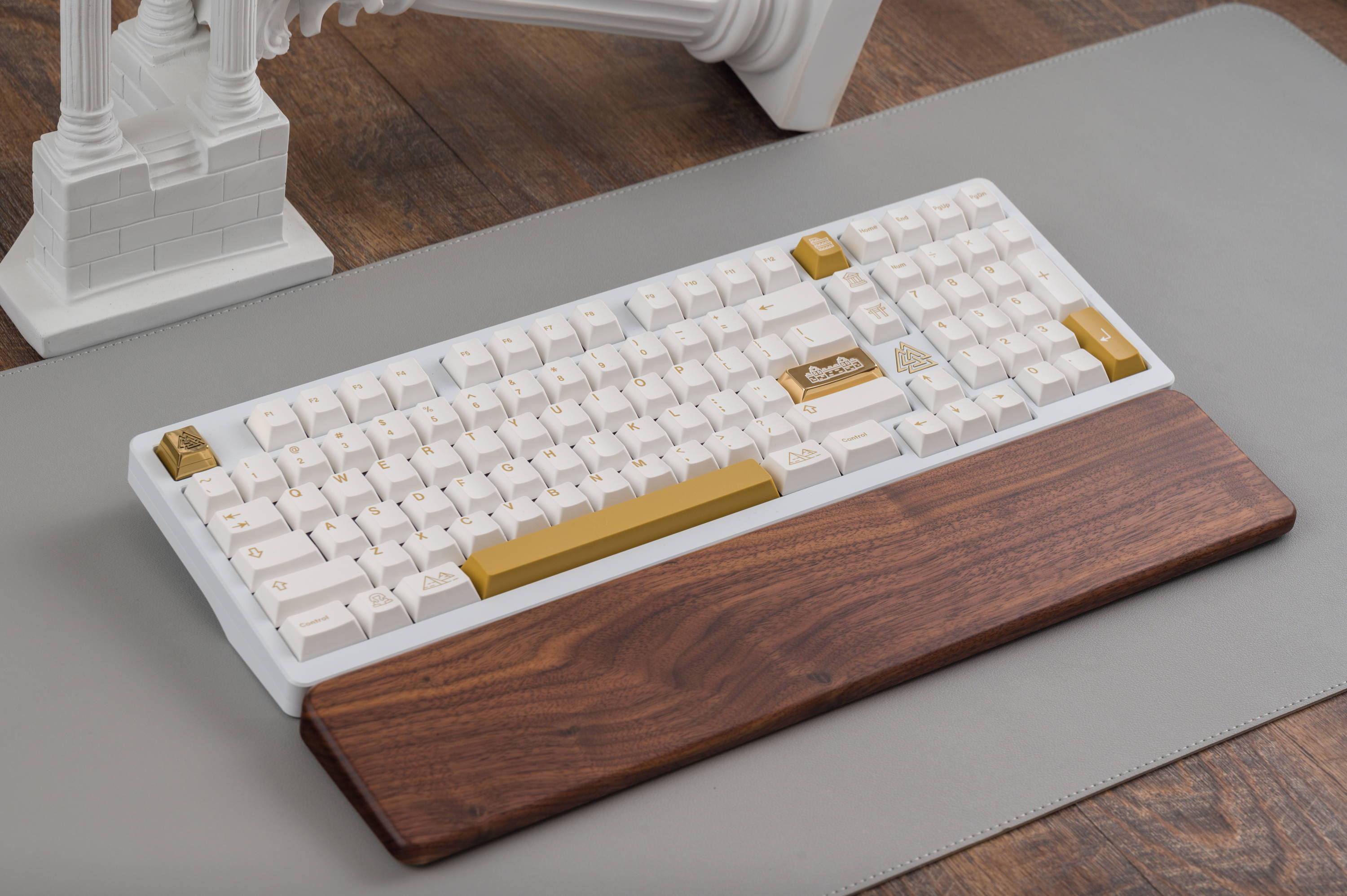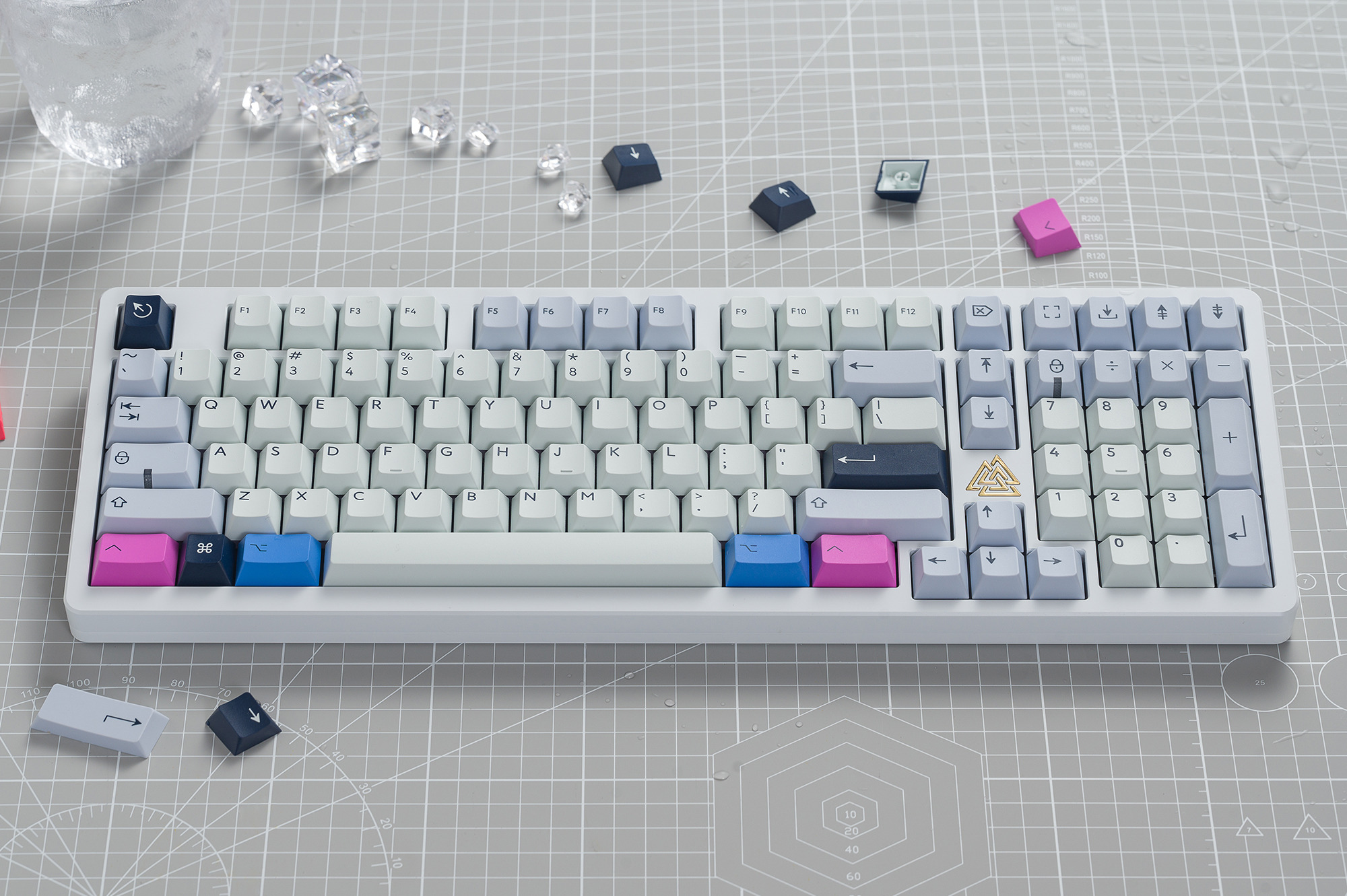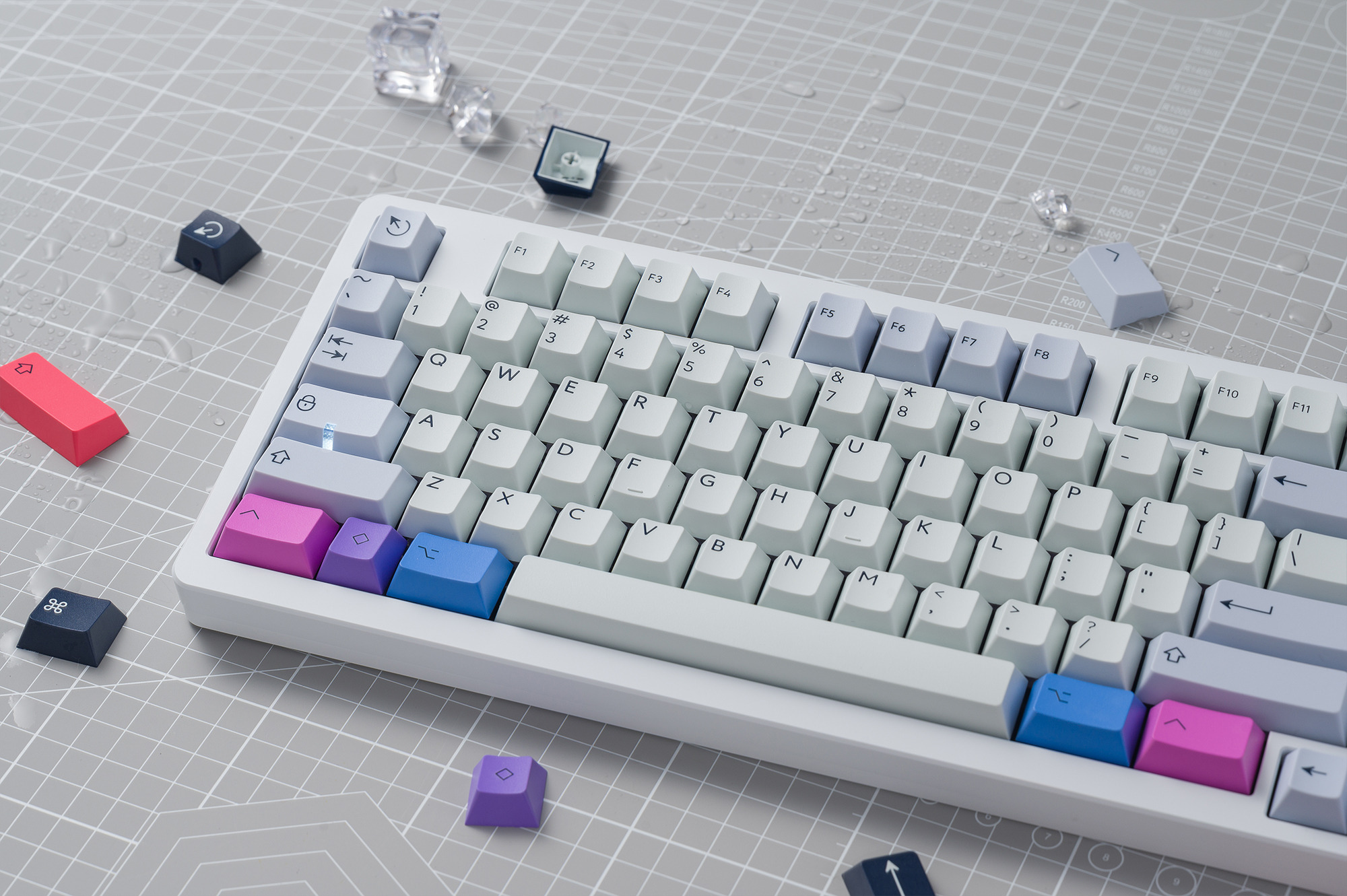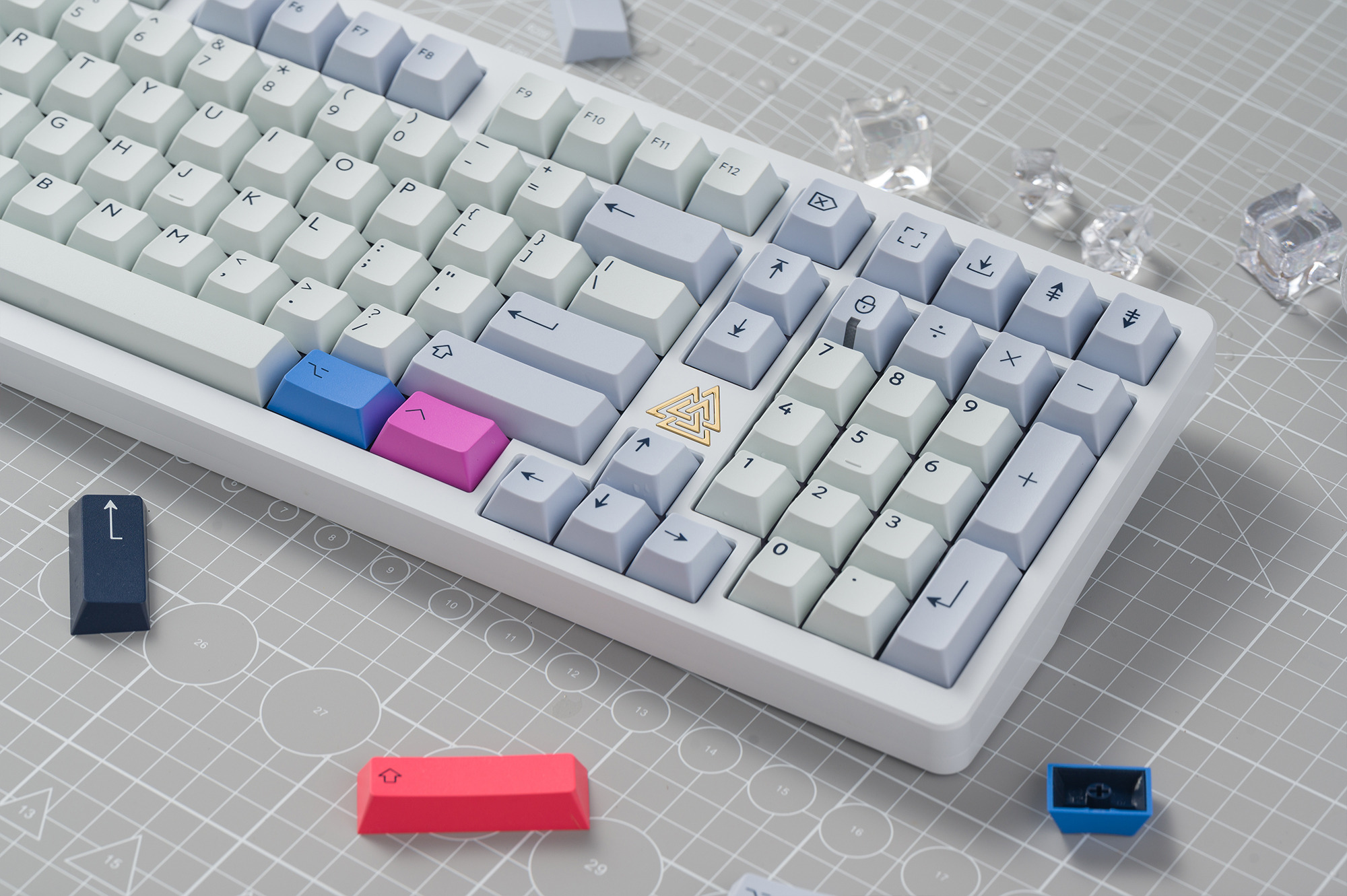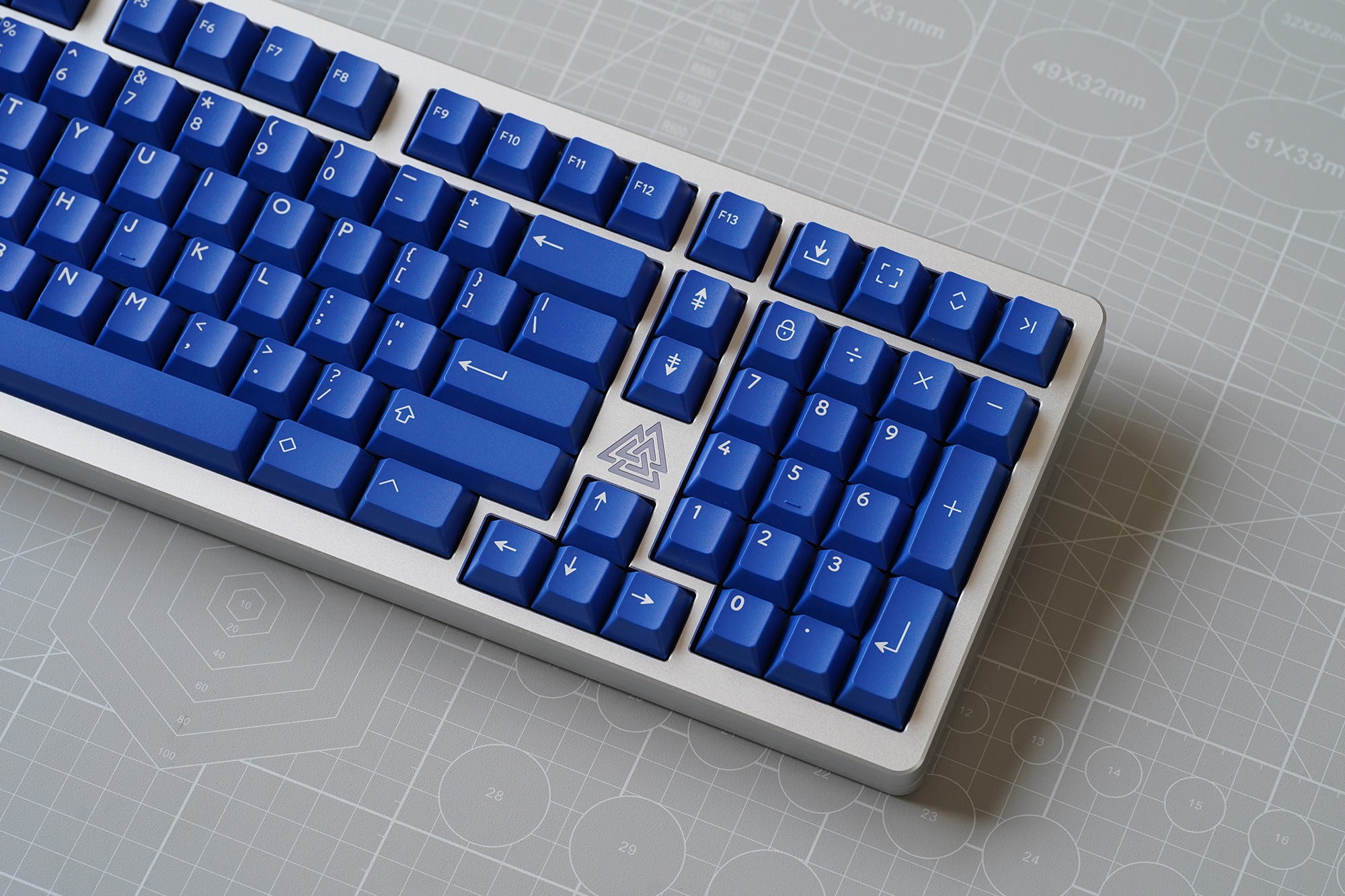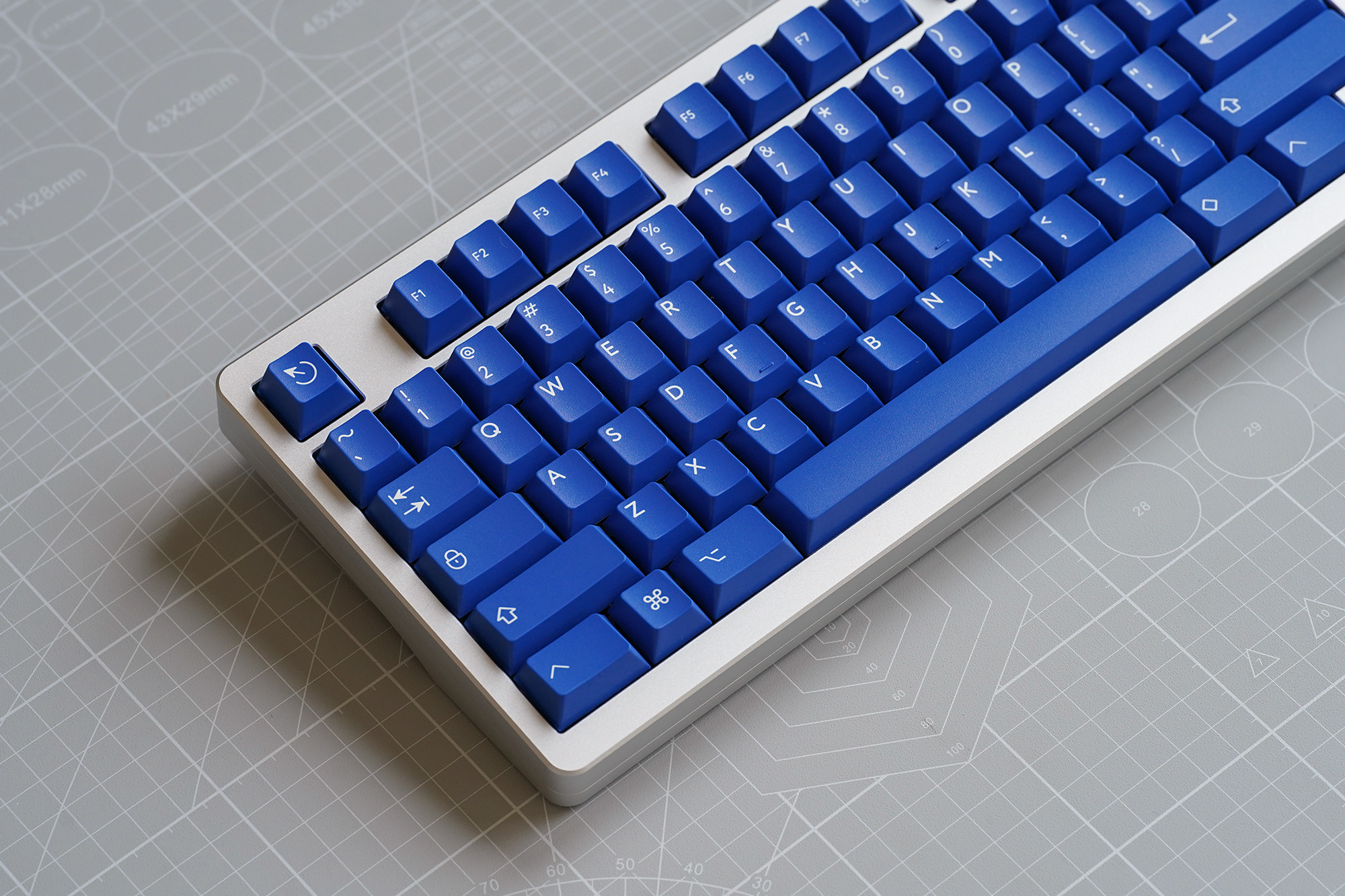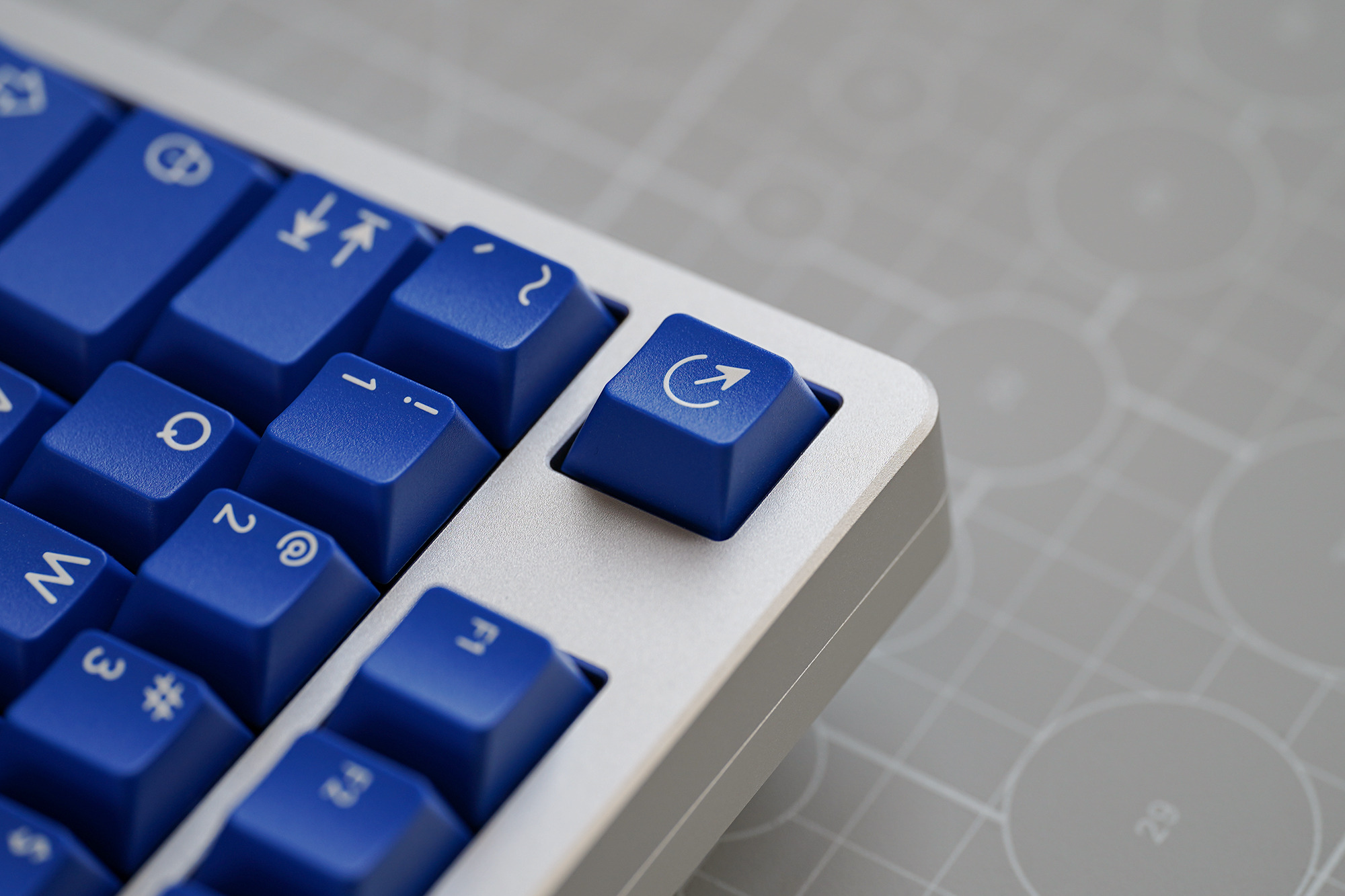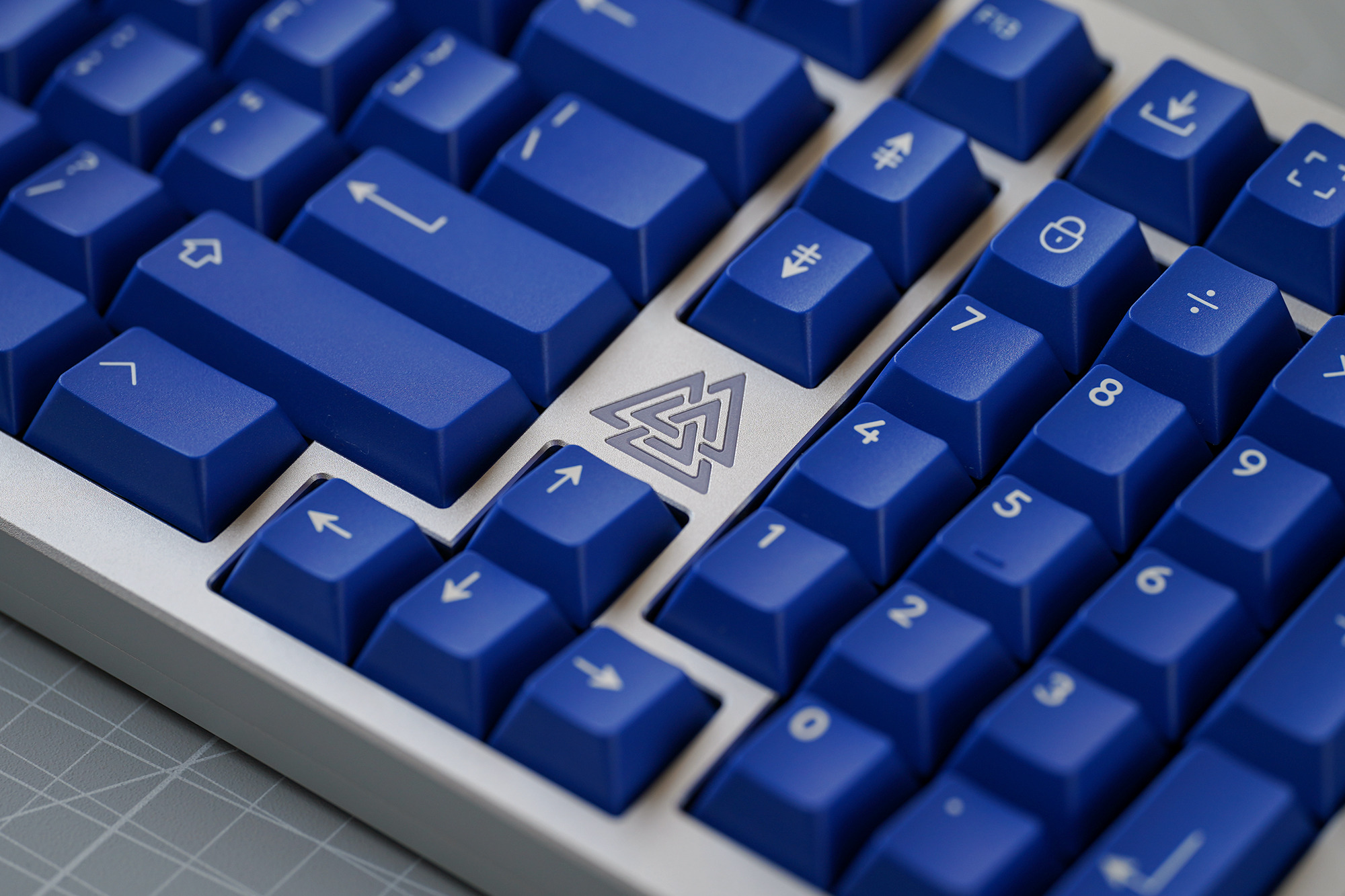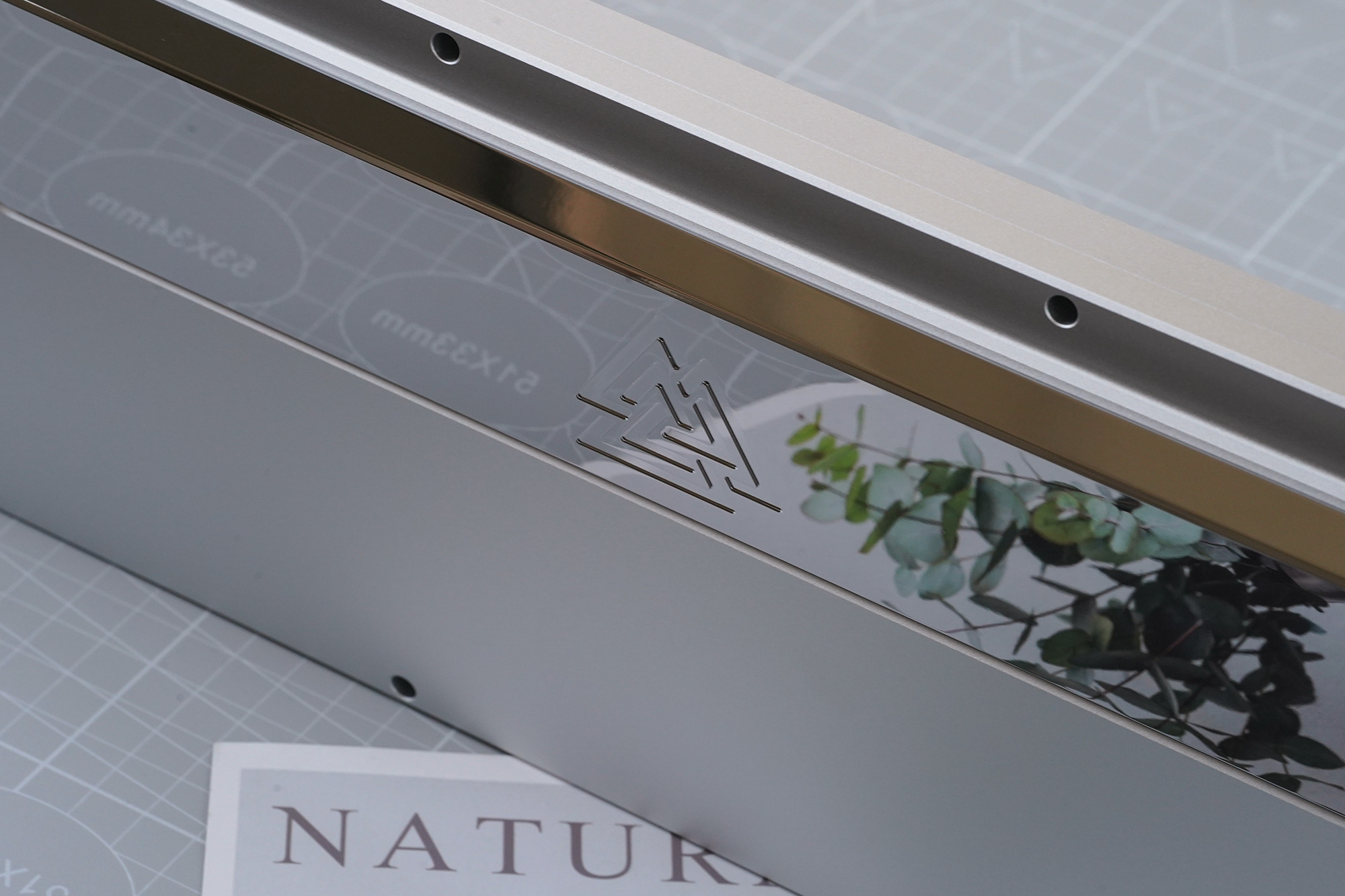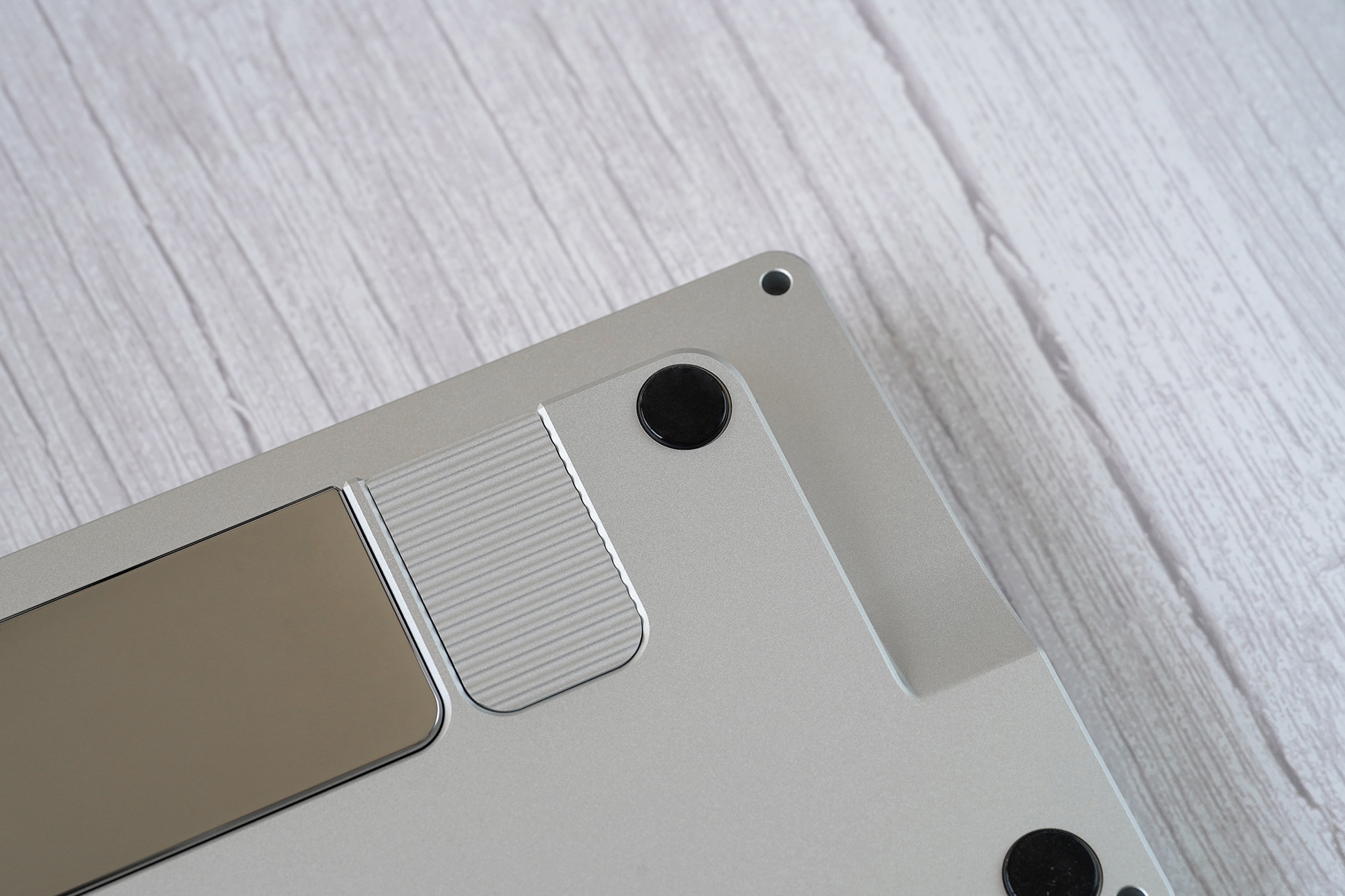 Adopts a 1800 layout which includes a number pad, arrow keys, and a F13 key.
The keyboard uses a standard ANSI layout, with most key sizes and positions conforming to the standard for conventional keyboards.