Pluto, an affordable frl.
The main purpose of this board is to introduce more people to the best layout.
This board was originally designed to be O-ring gasket mount only, Top mount was added to make the board whole.
Sticking with a minimal design, the engraving of planets was replaced with the Logo surrounding with Pluto moons and planets.
Pluto now also features an accent Piece with an engraving of Pluto Symbol below the nav cluster.
In quality inspection, expected to start shipping around the Aug 6th (2023-08-02)
Estimated shipping date: August 2023
In Production (2023-5-26)
Typing Angle: 6 Degrees
Front Height: 17.5 mm
Weight: ~1.2 Kg before built
Dual Mounting: O-ring Gasket & Top Mount
Layout: WKL & WK
Top & Bottom Material: Aluminum 6063
Internal Weight: Sand Blasted Brass
PCB: 1.2 mm Non-flex cut hot-swap / 1.6 mm Non-flex cut solder PCB
Accent Strip: Default Aluminum PVD Silver
Switch compatibility: MX-style switches (3 & 5-pin);
WK ANSI (6.25U spacebar): minimum 71 switches required,
WK ISO (6.25U spacebar): minimum 72 switches required,
WKL ANSI: minimum 68 switches required,
WKL ISO: minimum 69 switches required,

Dual Mounting: O-ring gasket mount; Top mount

O-ring gasket: outer diameter 220 mm x 3.5 mm, silicone hardness: 50A

Price:

227~247 USD

Design by Saab
Price $159/$179 of the kit only includes below items:
Case x1 (with aluminum bottom)
Internal weight x1
O-ring gasket x1
Aluminum PVD Silver strip x1
Foam kit x1 (Case foam, PCB foam, Switch Pad)

Screws x1 set

Rubber feet x1 set
The following accessories should be purchased separately and added to the cart with the kit together:
Note: Stabilizers are not included. Clip in stabilizers are recommended for O-ring mount.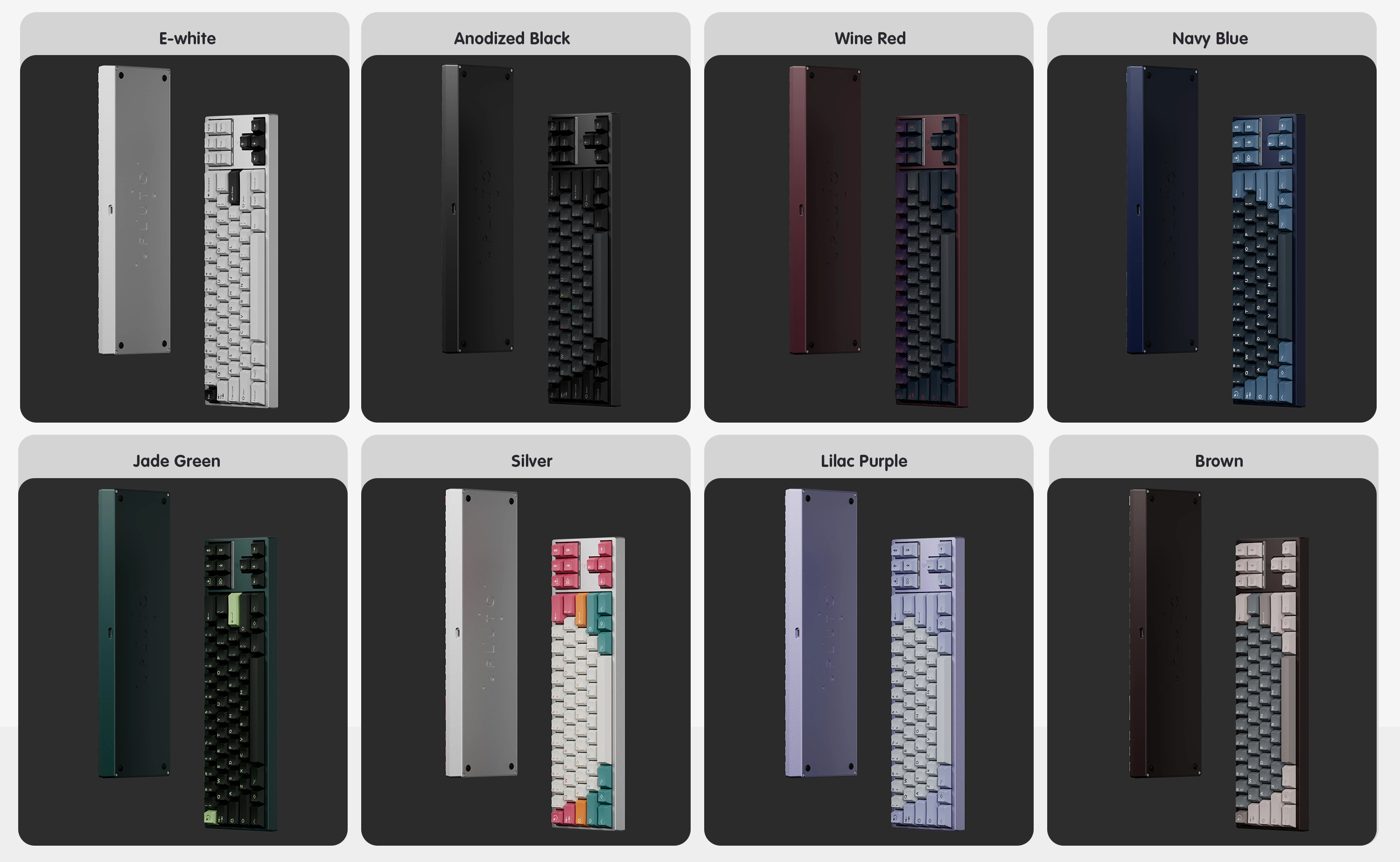 This is the new design for the Top Piece, it features an engraving and a stainless steel accent piece.
The engraving is for the planet symbol for Pluto, suits the keyboard and the theme. It was requested in the IC response to do something for the Top piece, so here we are.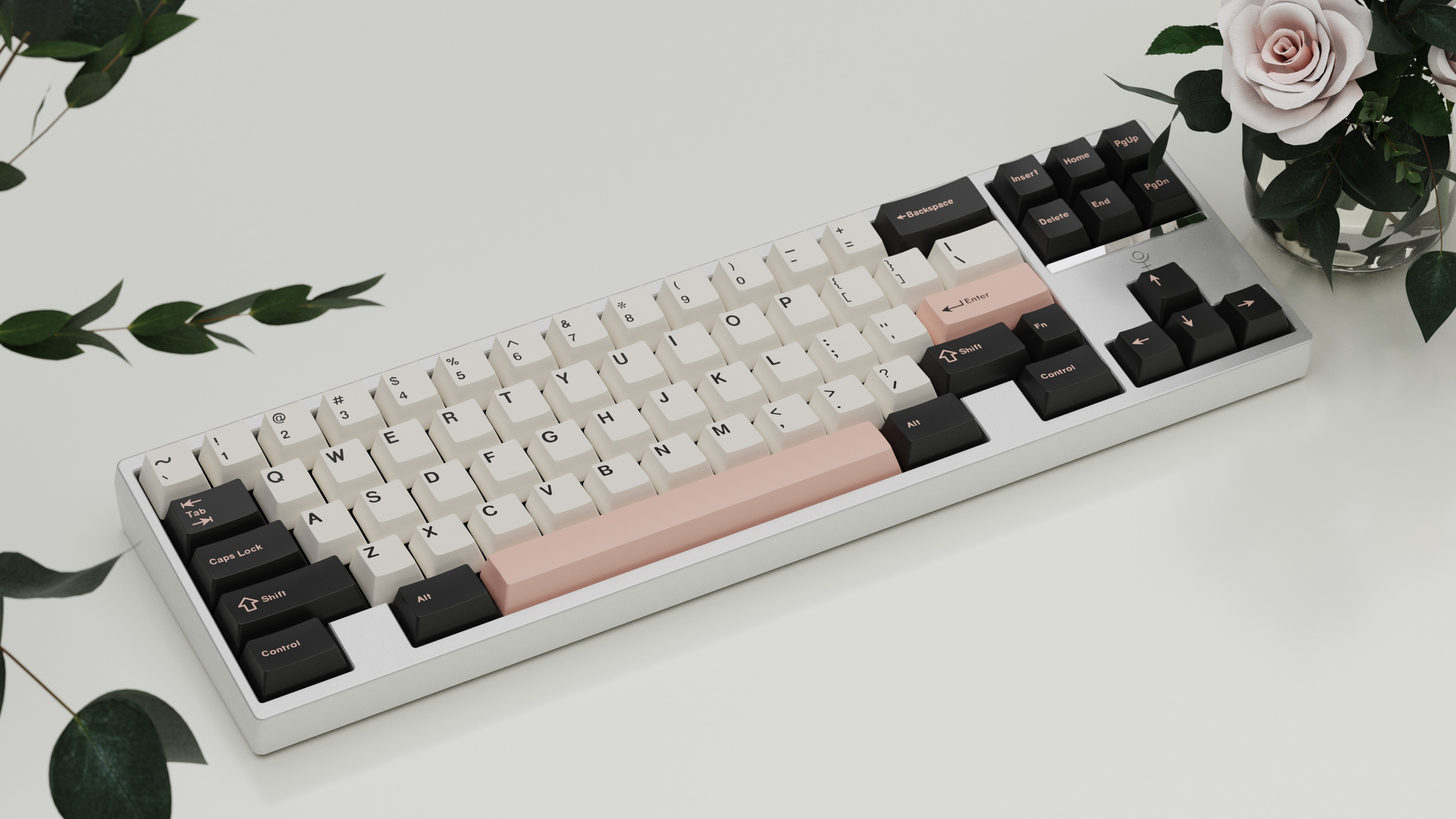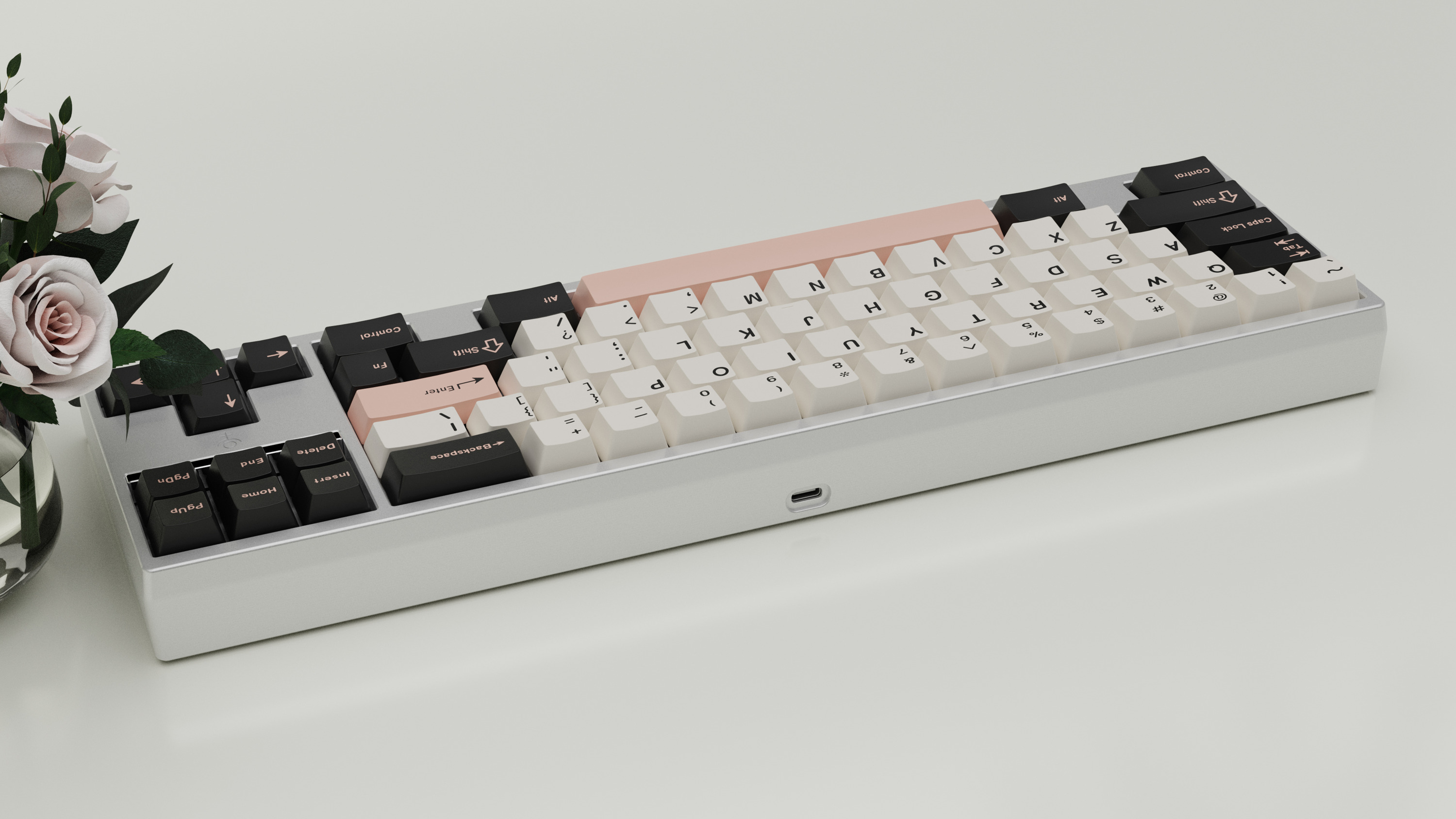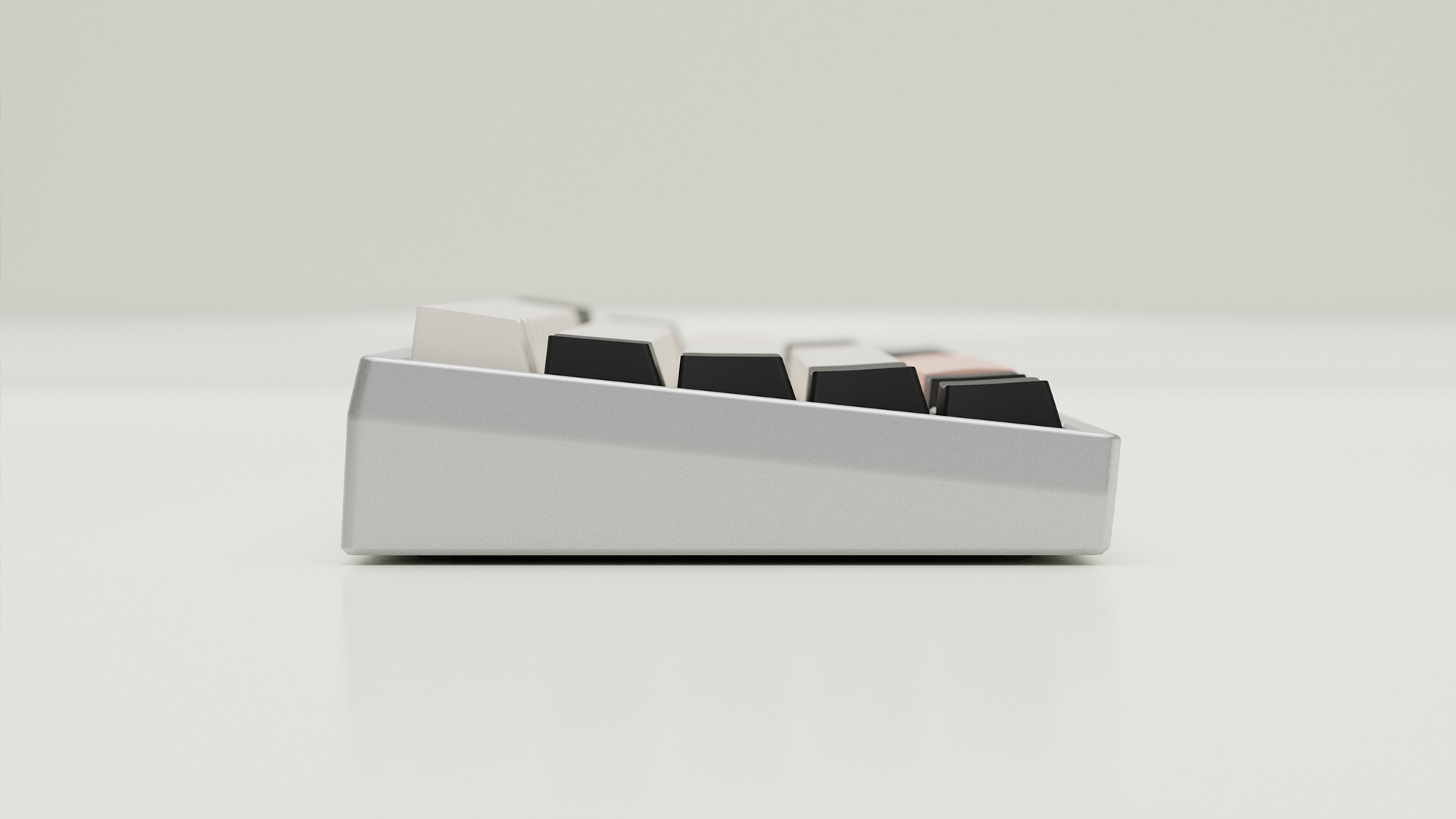 Plate - FR4, Polycarbonate, Aluminum Black plates are available (no flex-cut)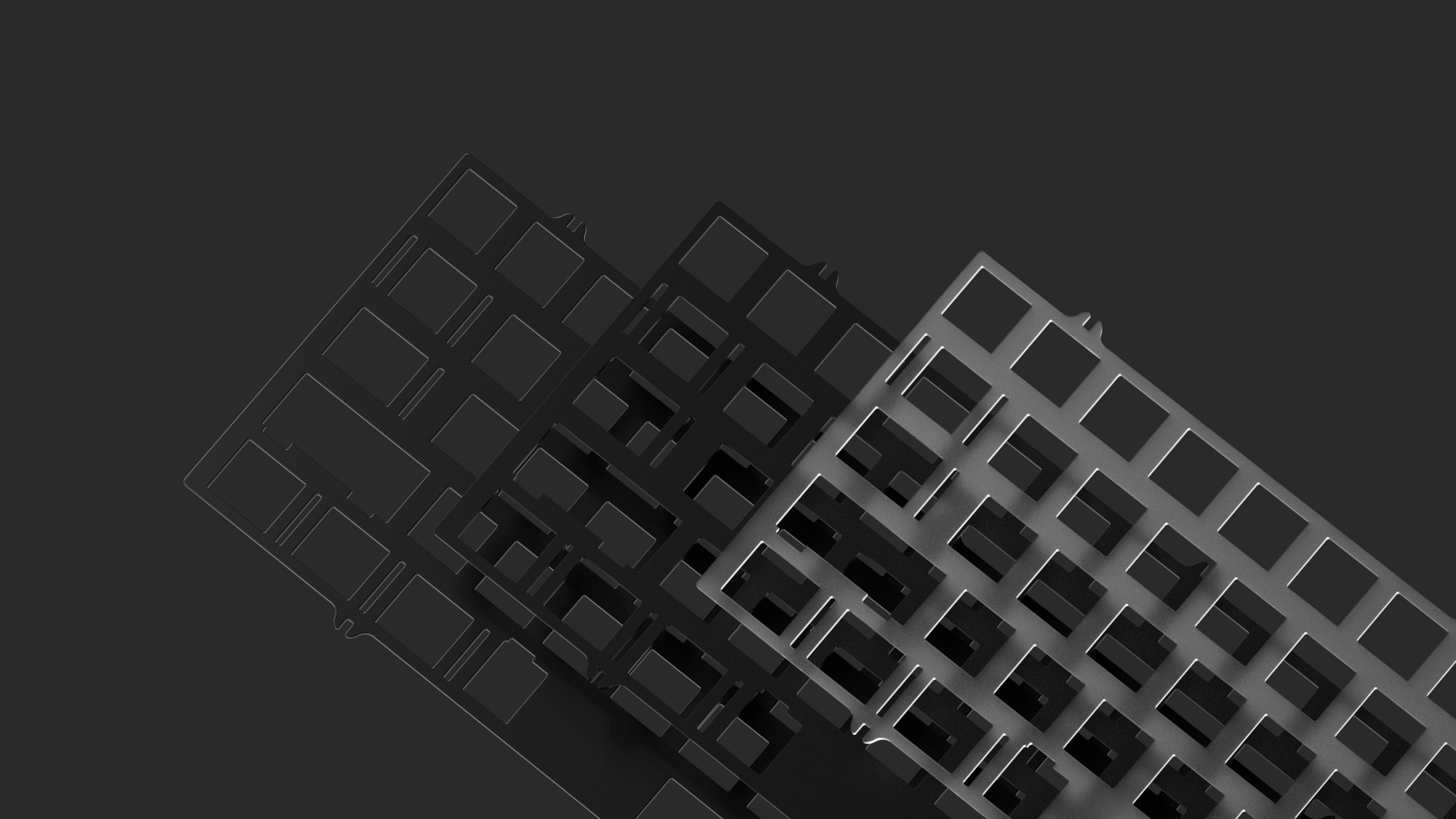 QMK firmware Programmable: can configure keyboard with the online VIA tool
Three types of PCBs to meet the preferences of various layouts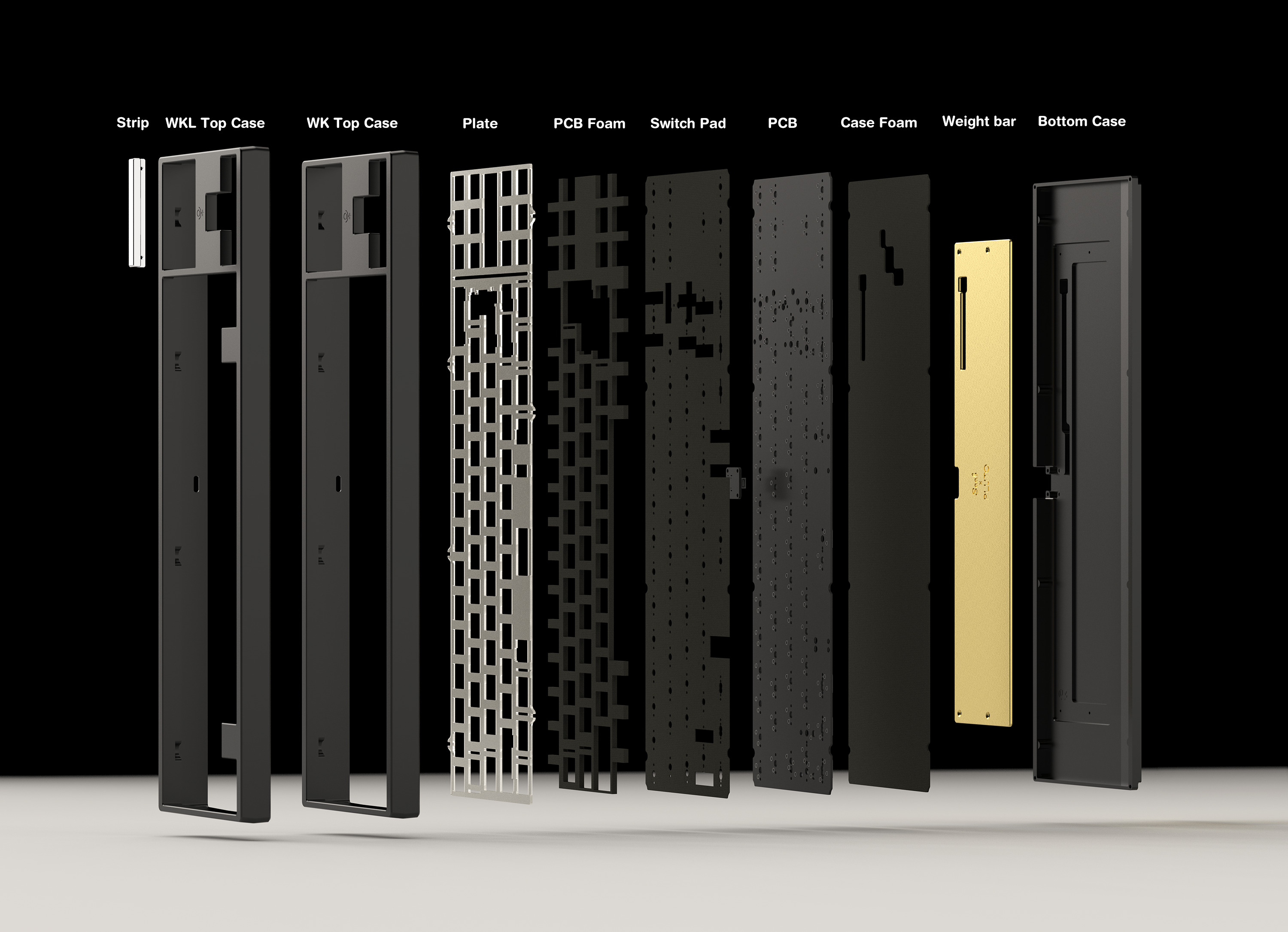 For those who like their board heavy, the bottom piece fully made out of brass should be the perfect solution.
The acoustics of the entire board will be affected due to the material difference.
The aluminium bottom piece will be with the base kit by default, brass bottom edition is also available now.